News
Russia Pavilion | Expo 2020 Dubai
Russia Pavilion | Expo 2020 Dubai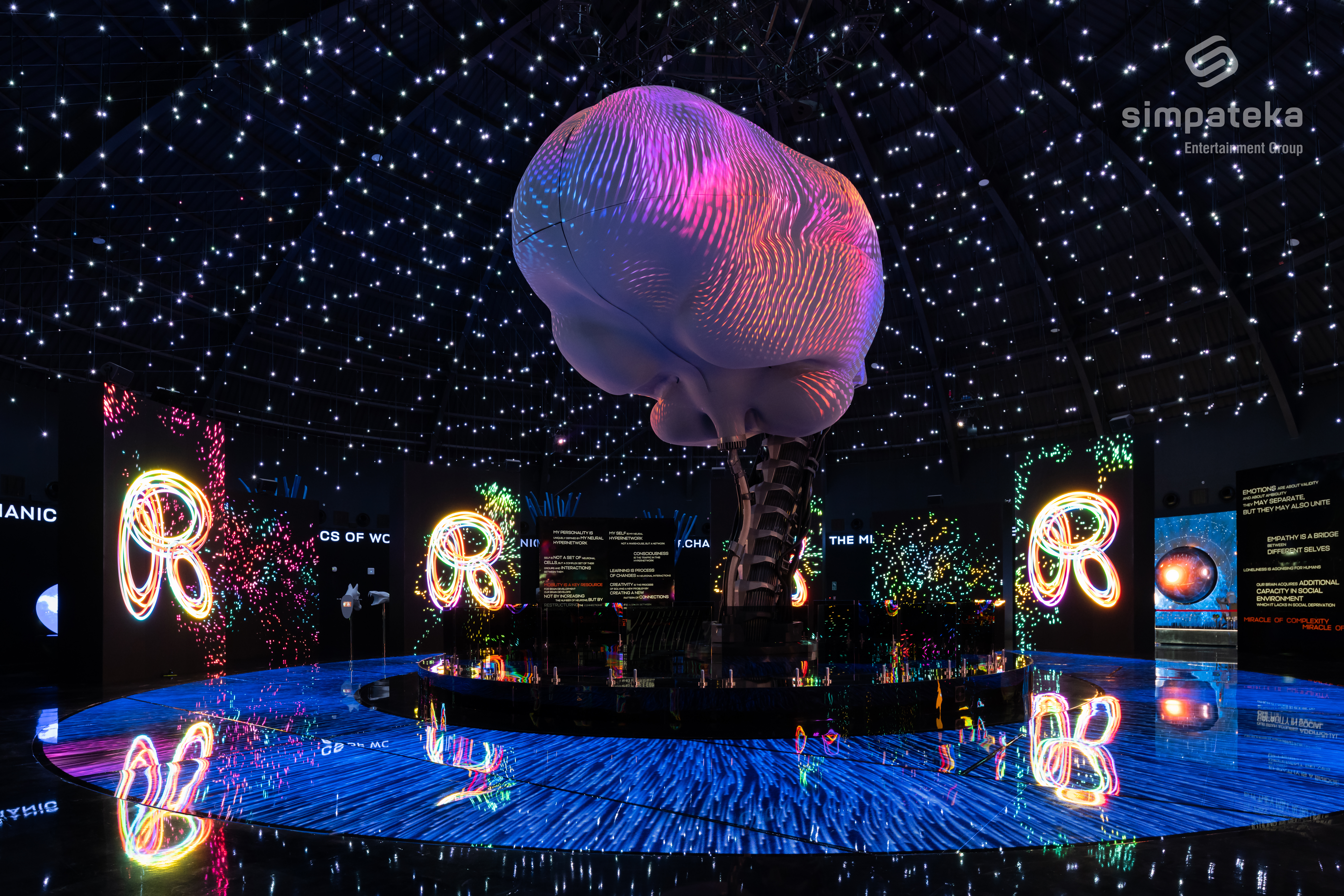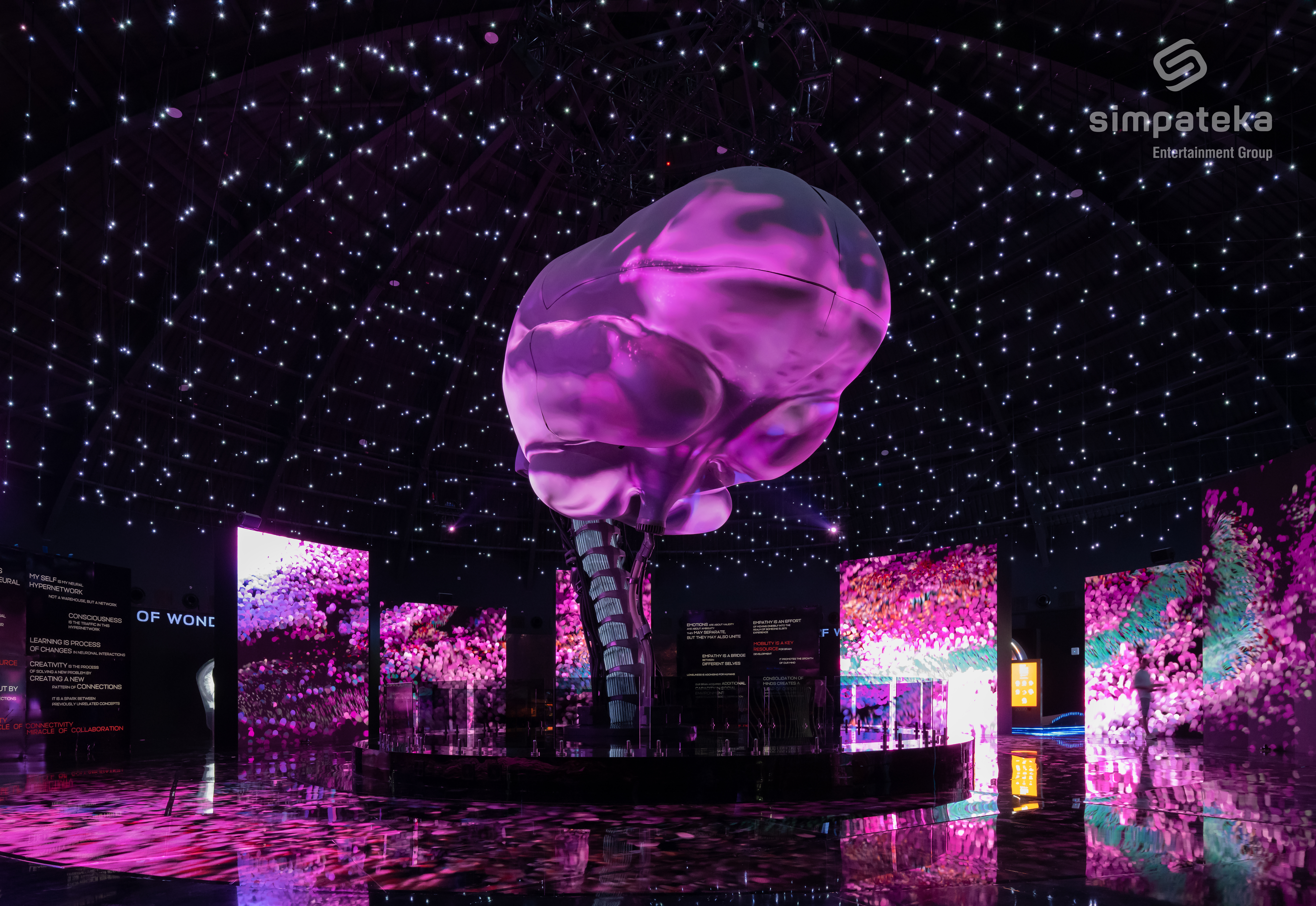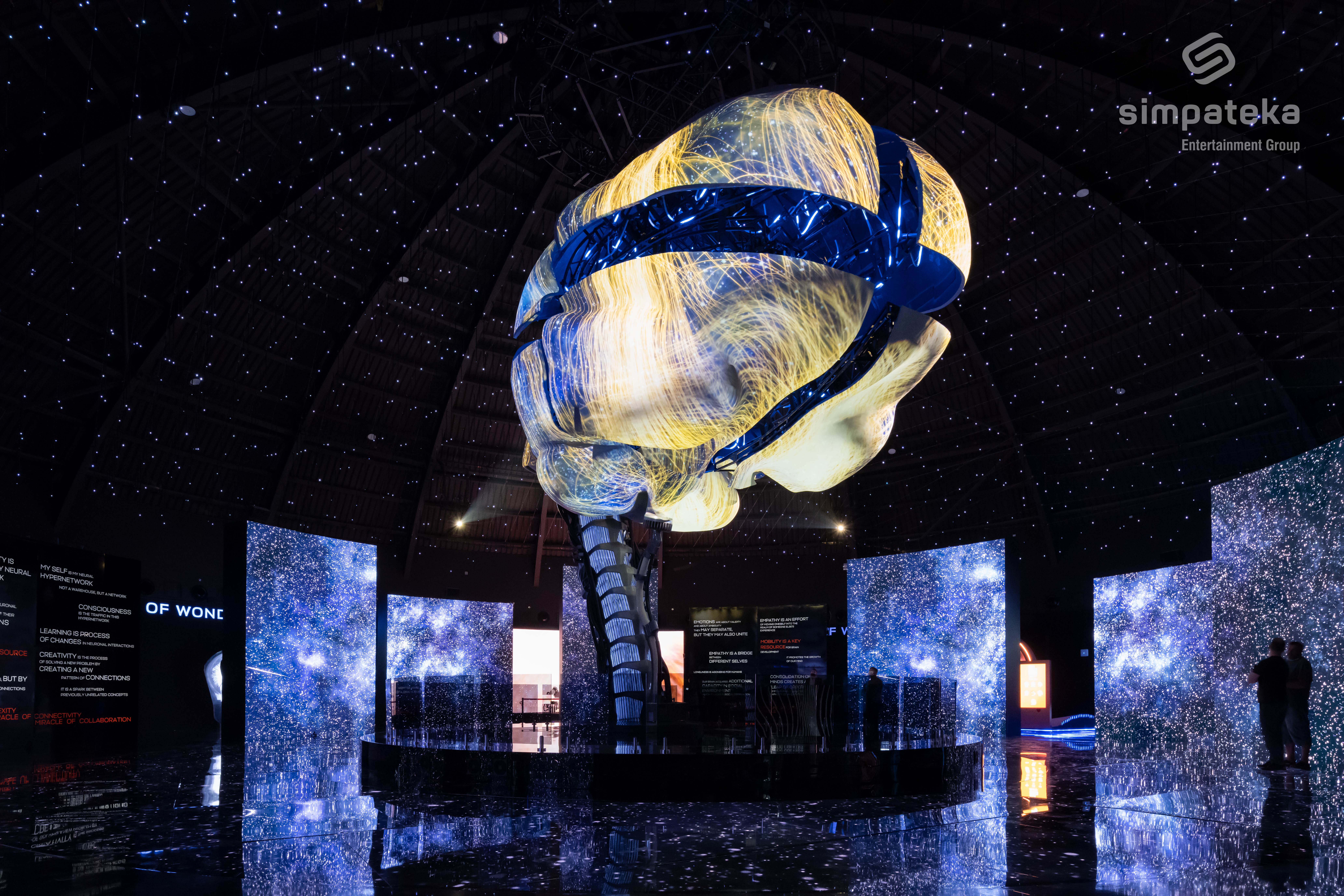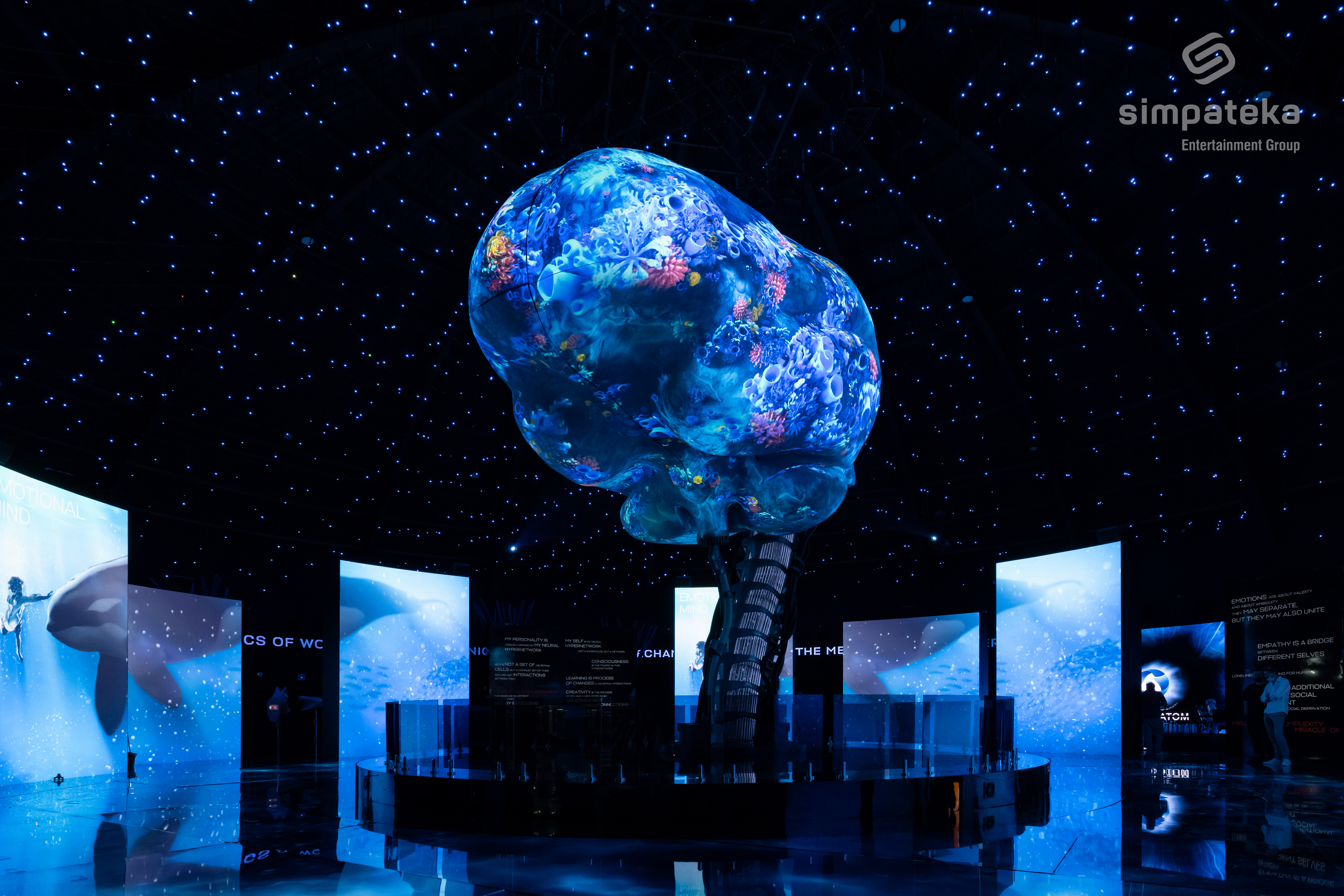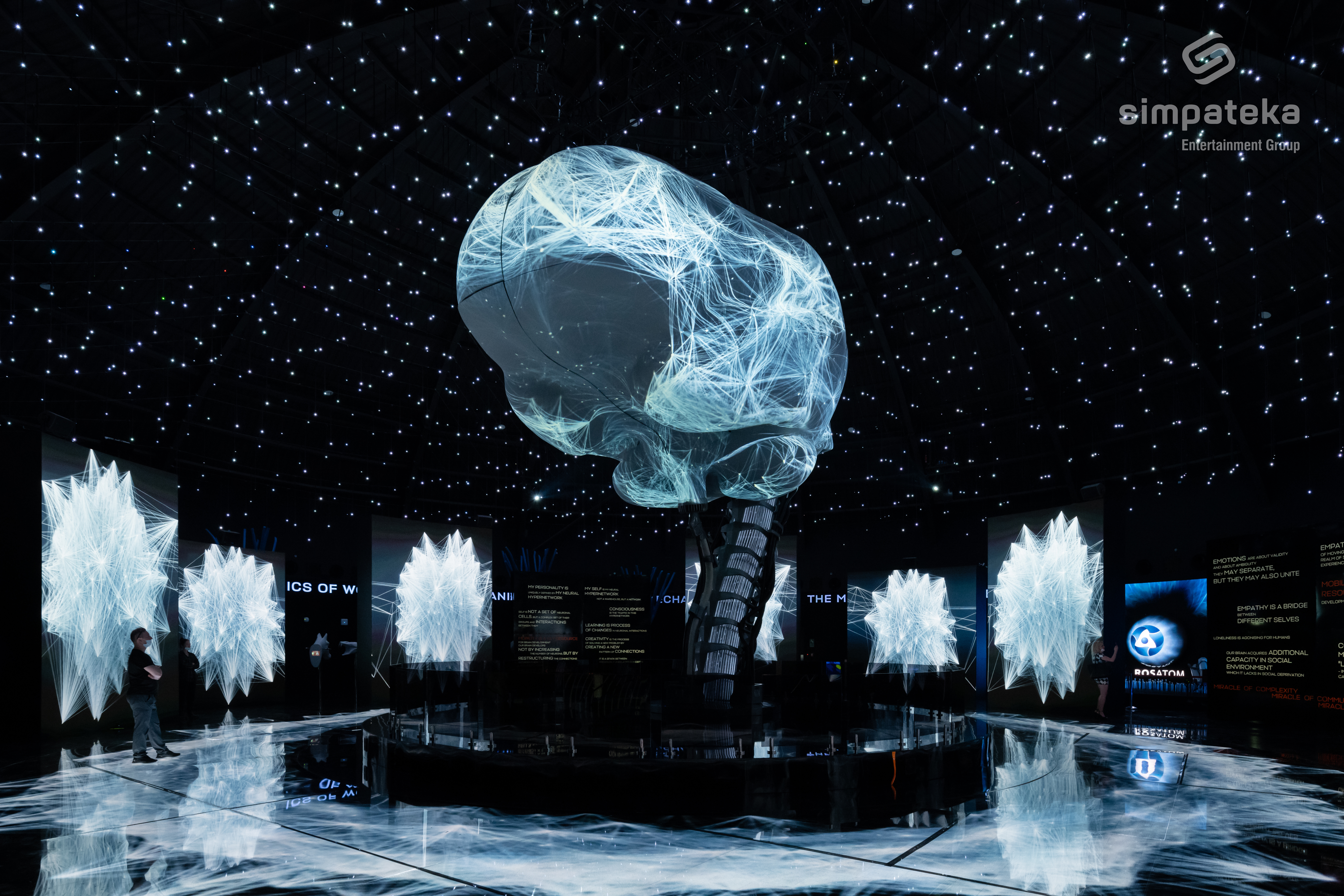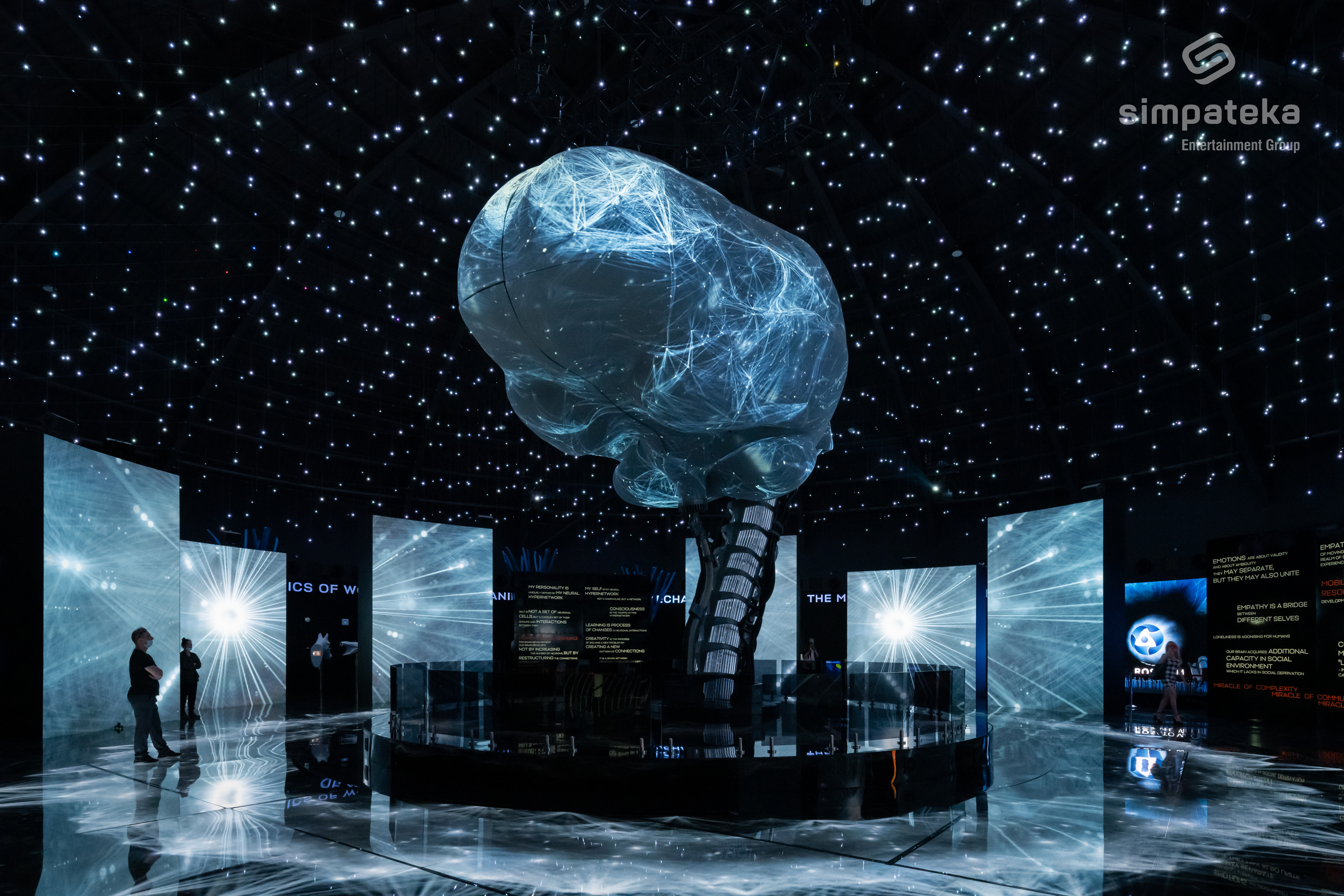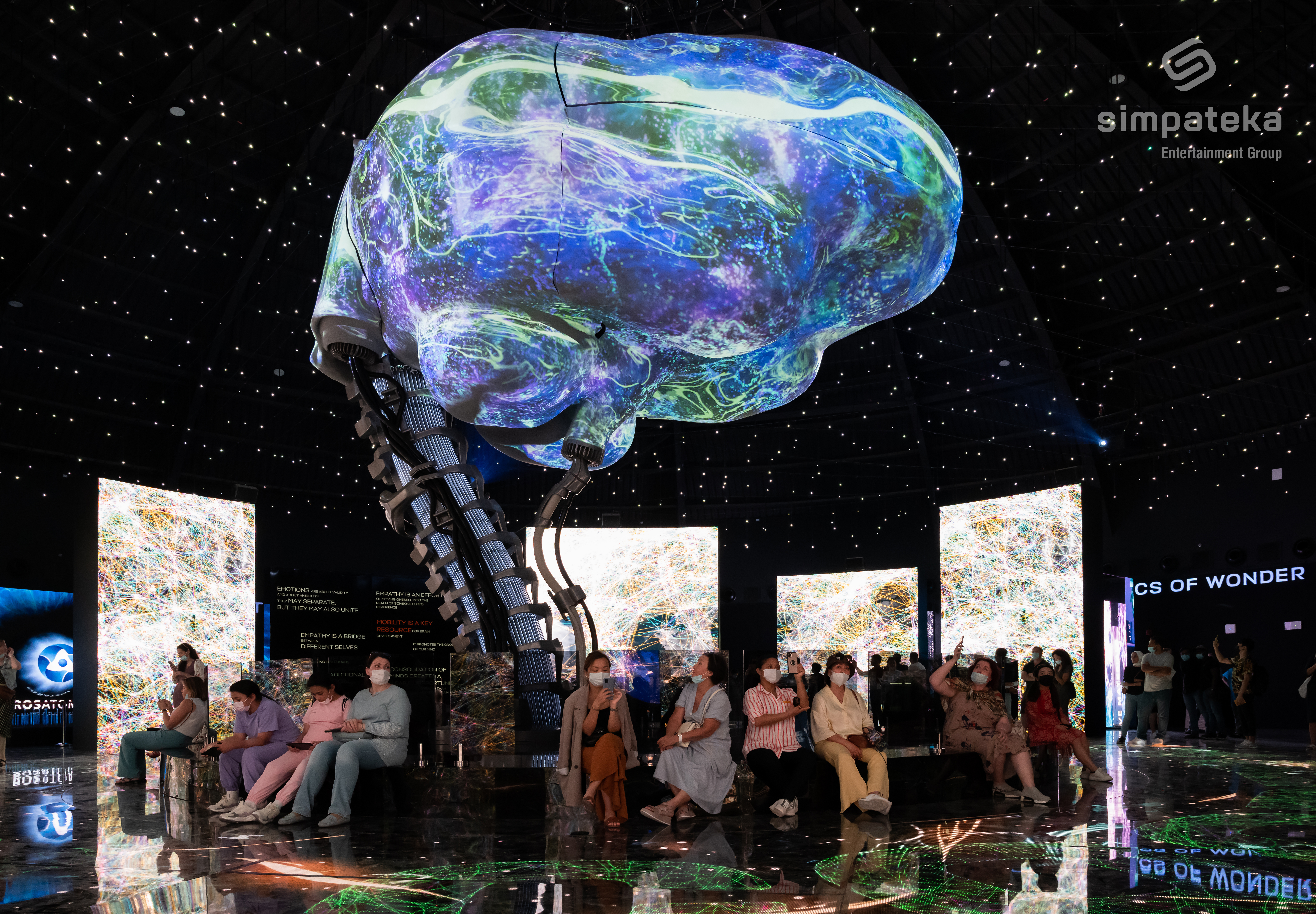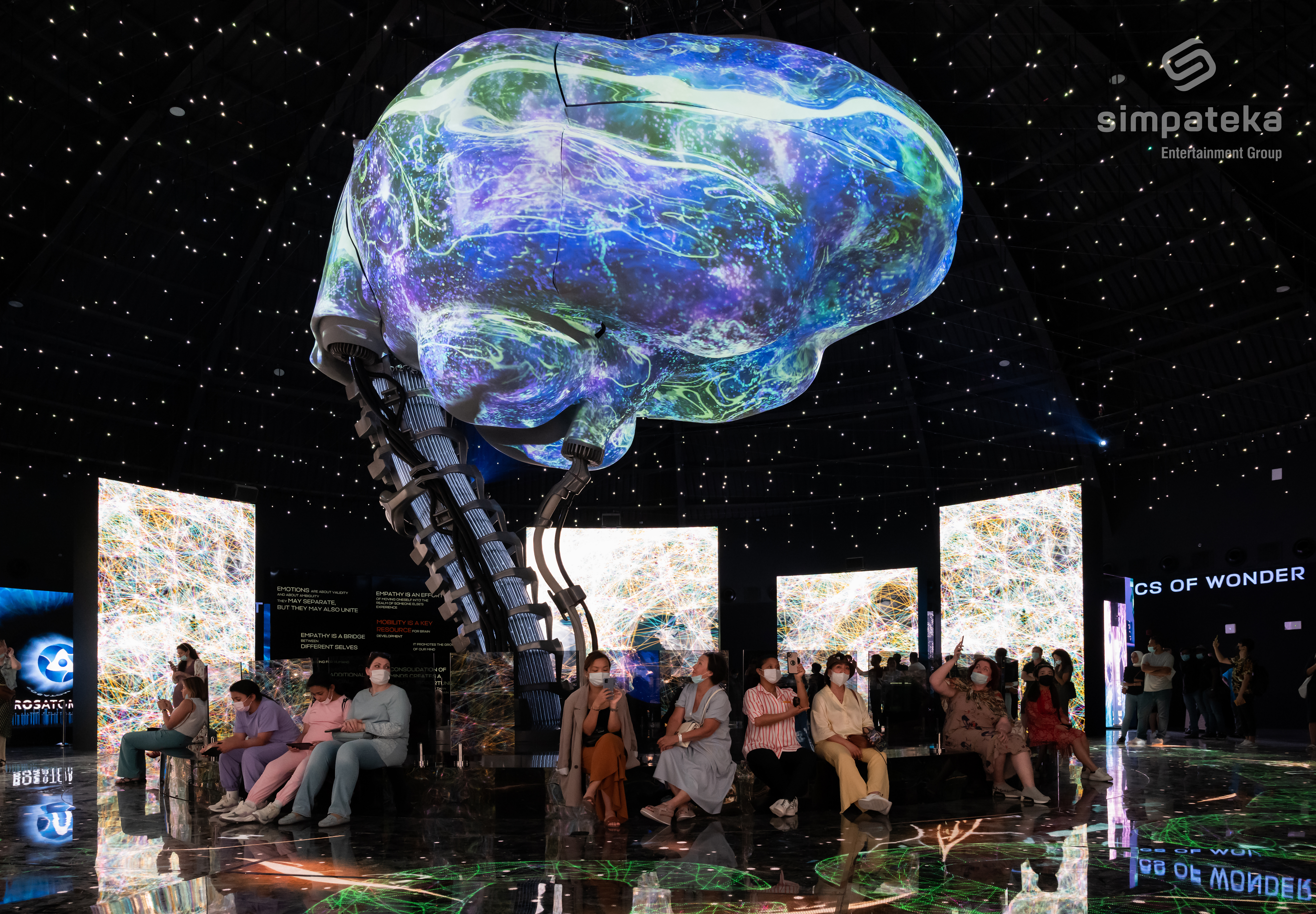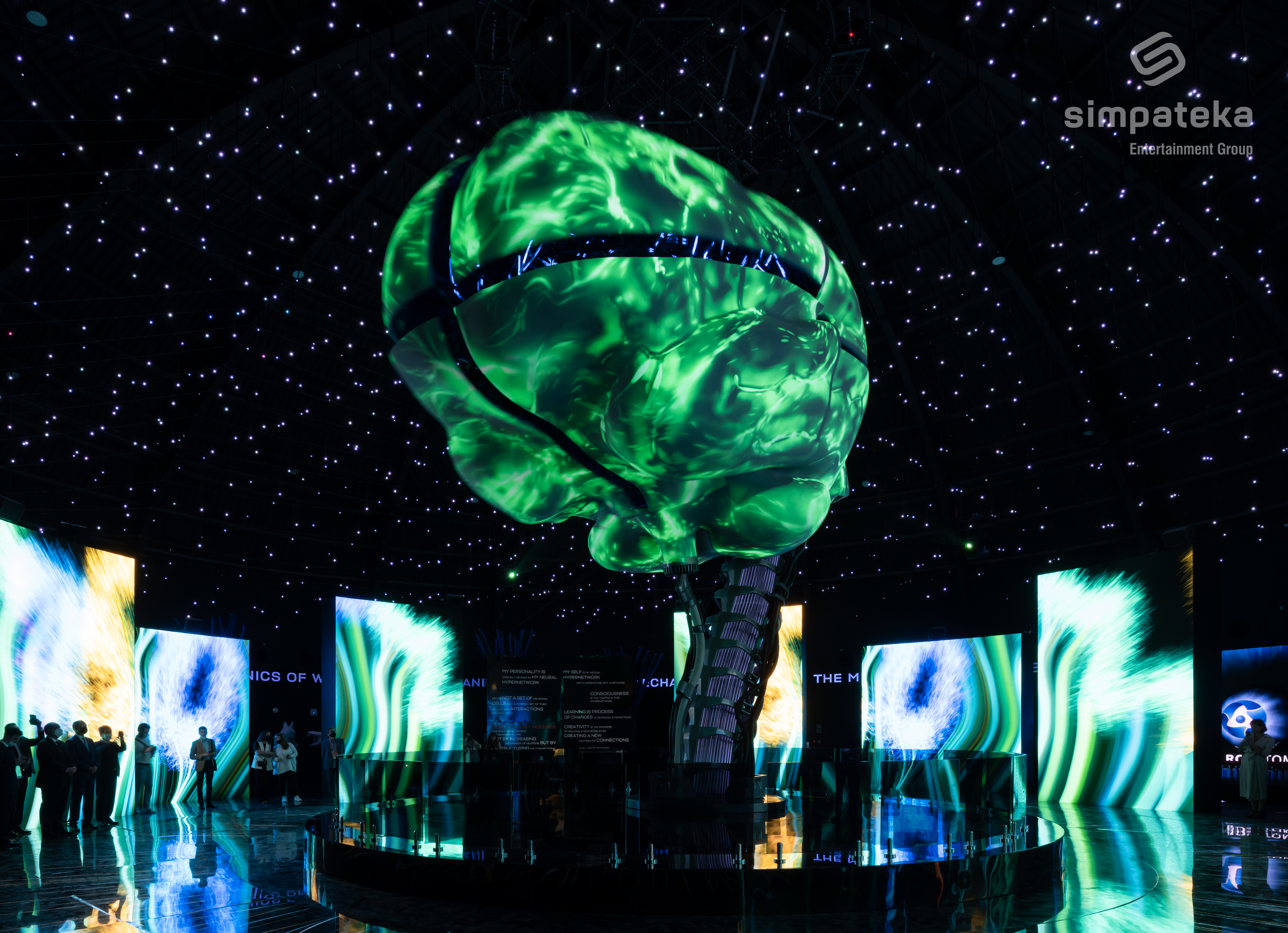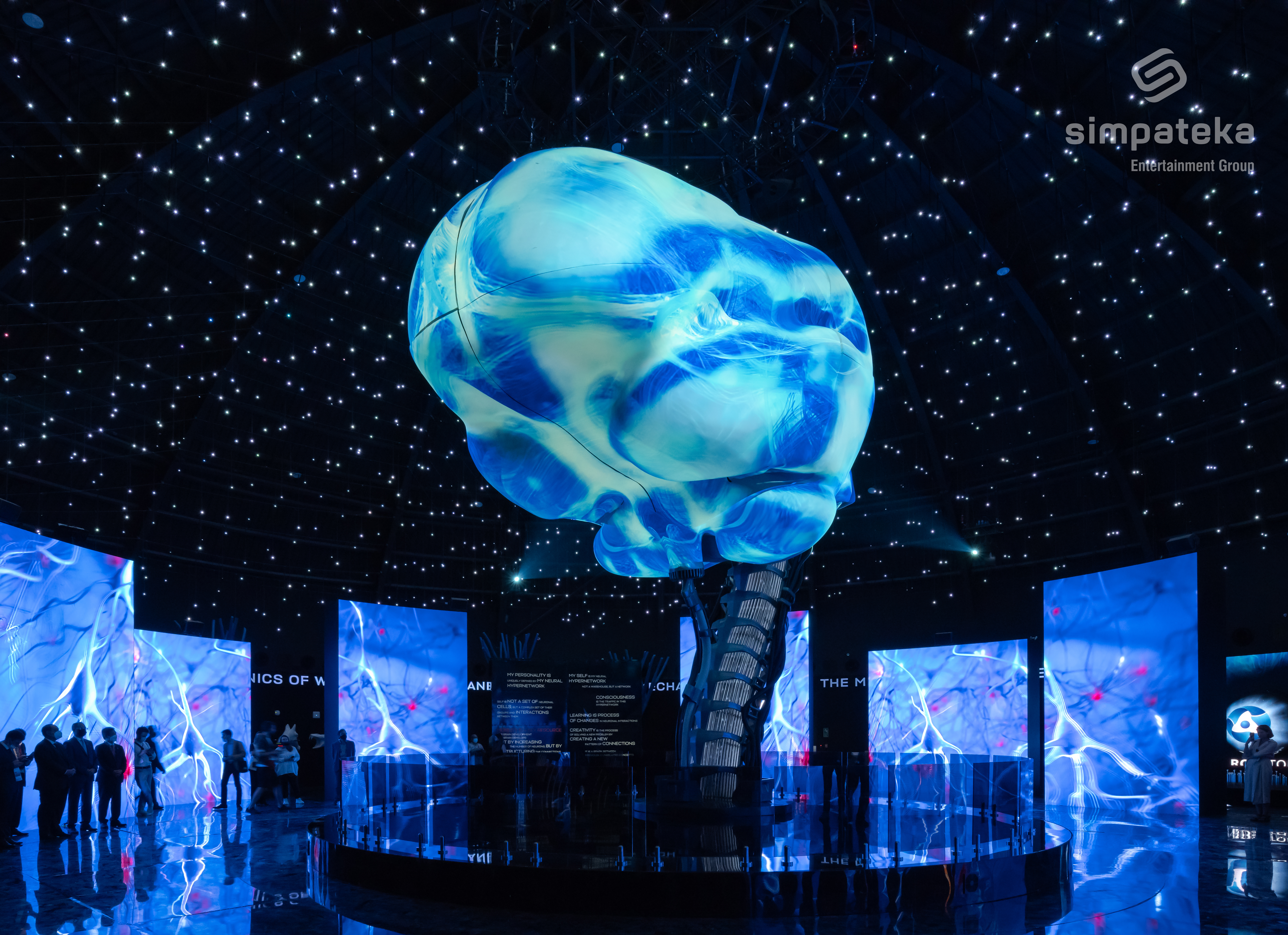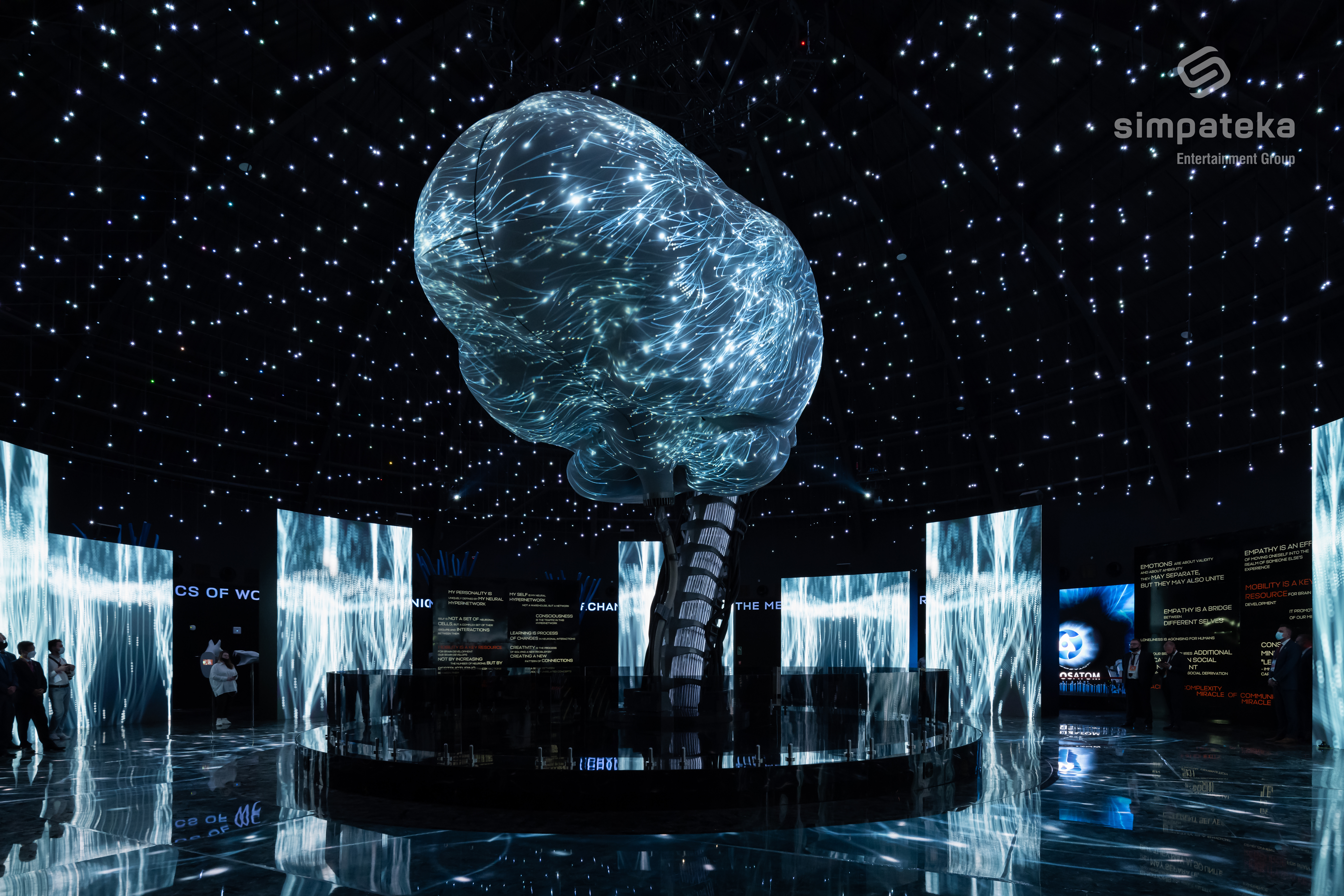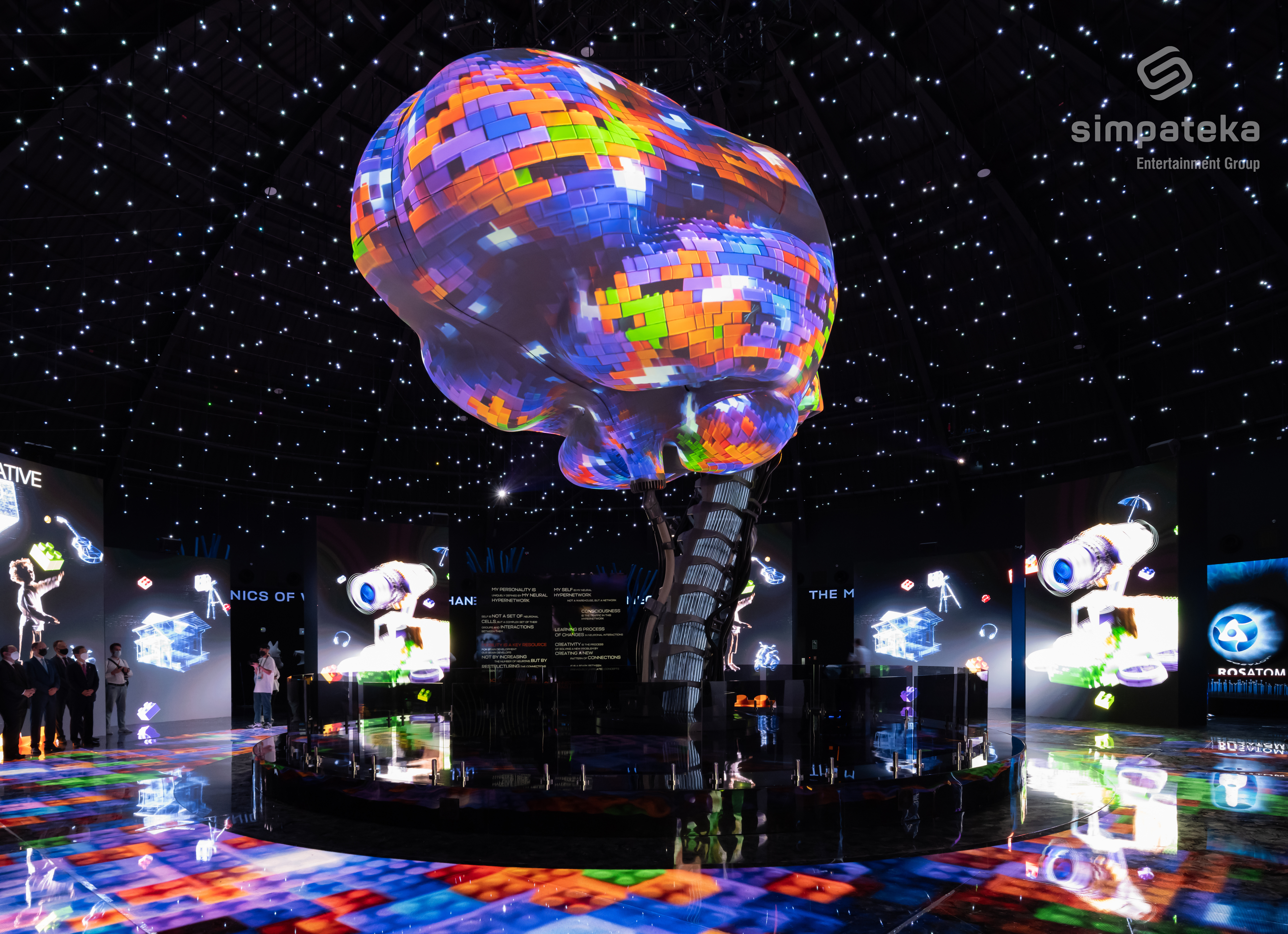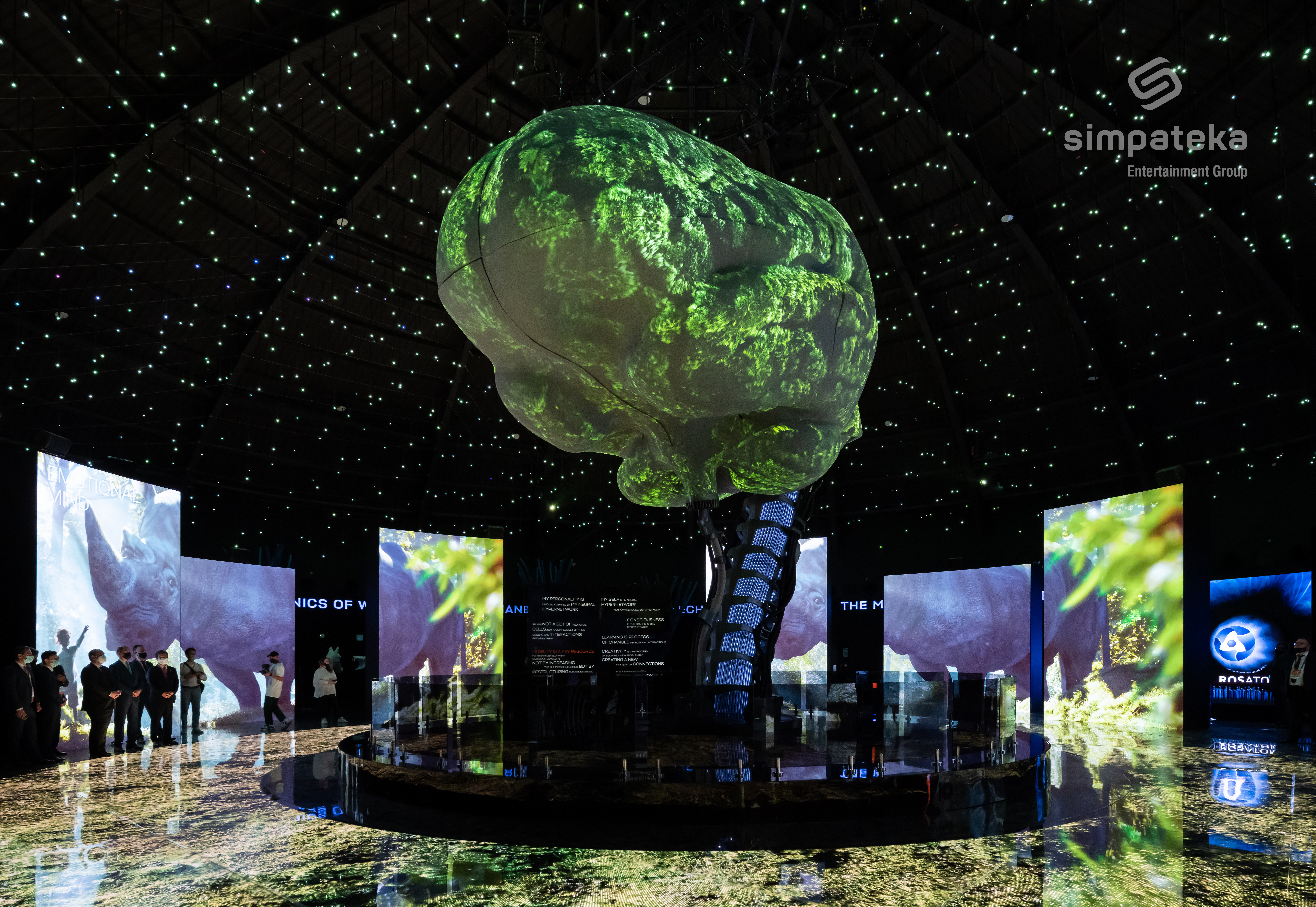 1/16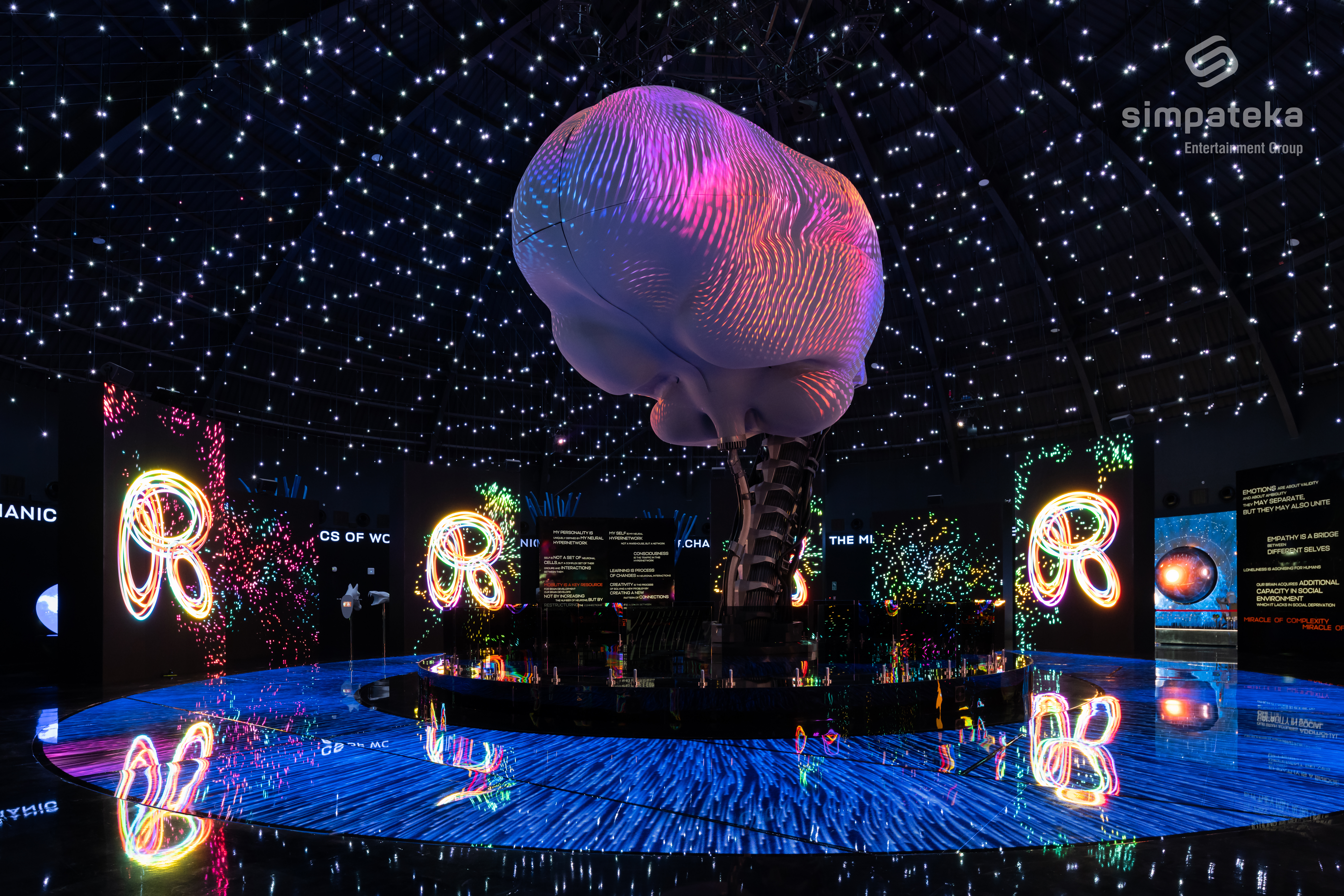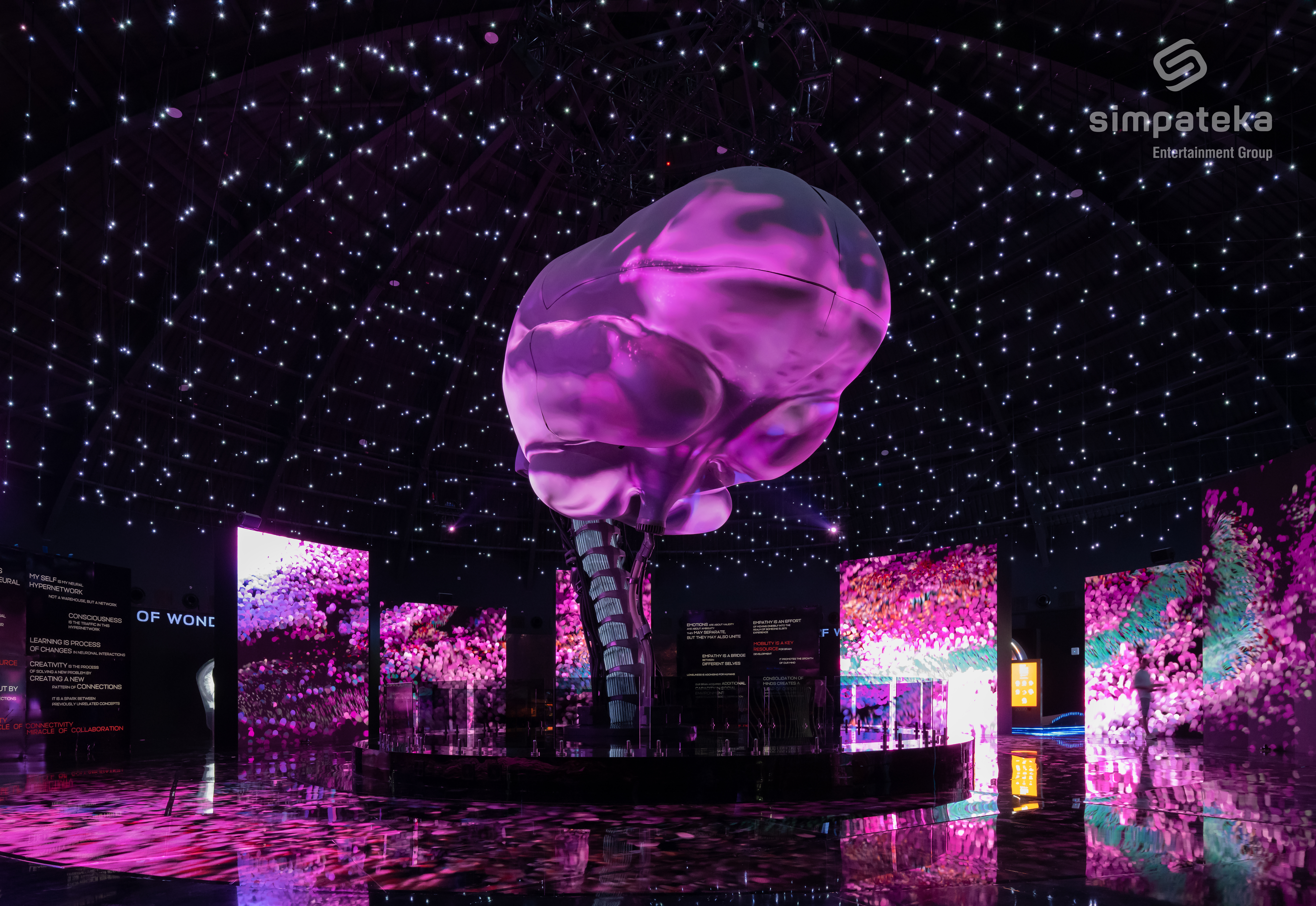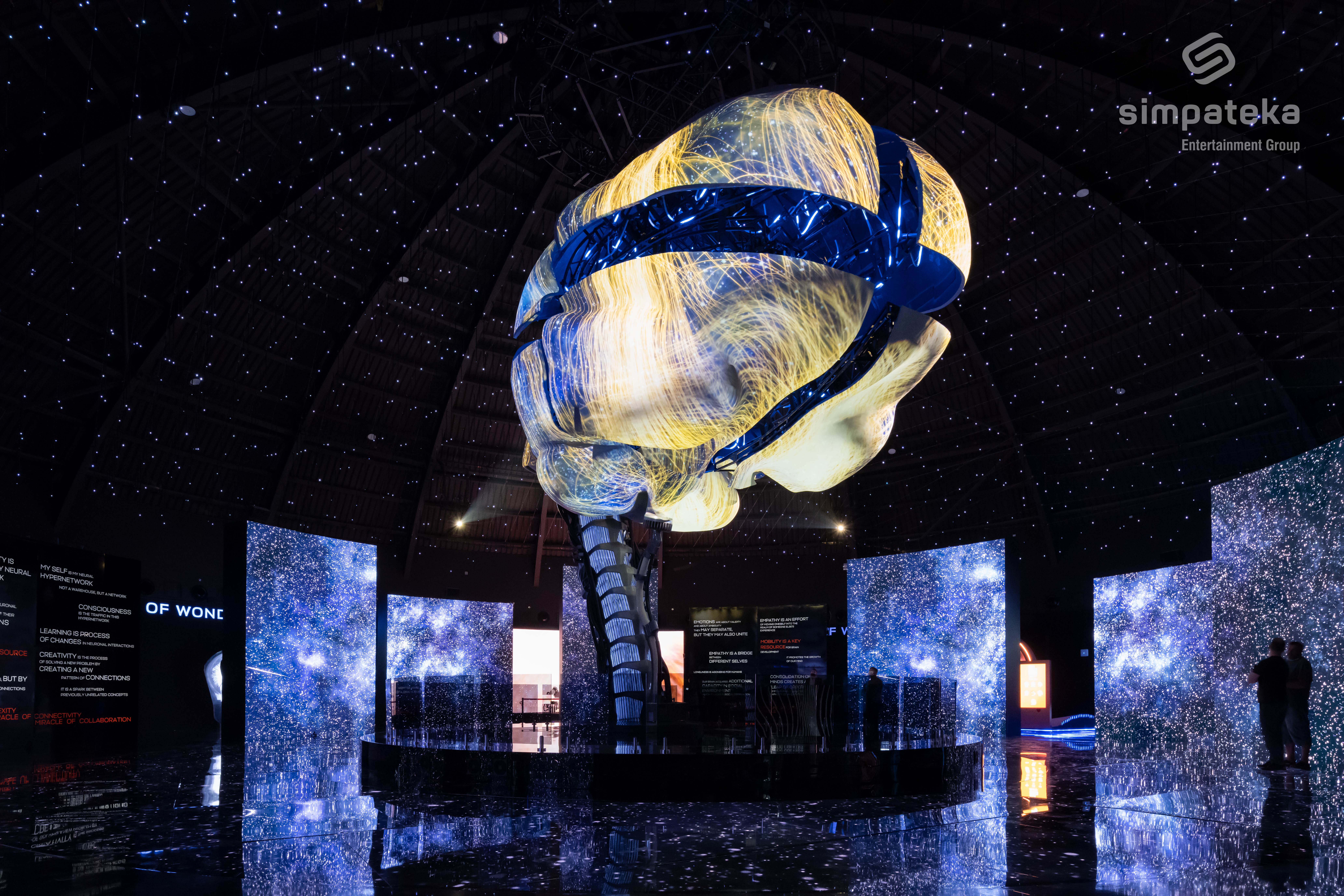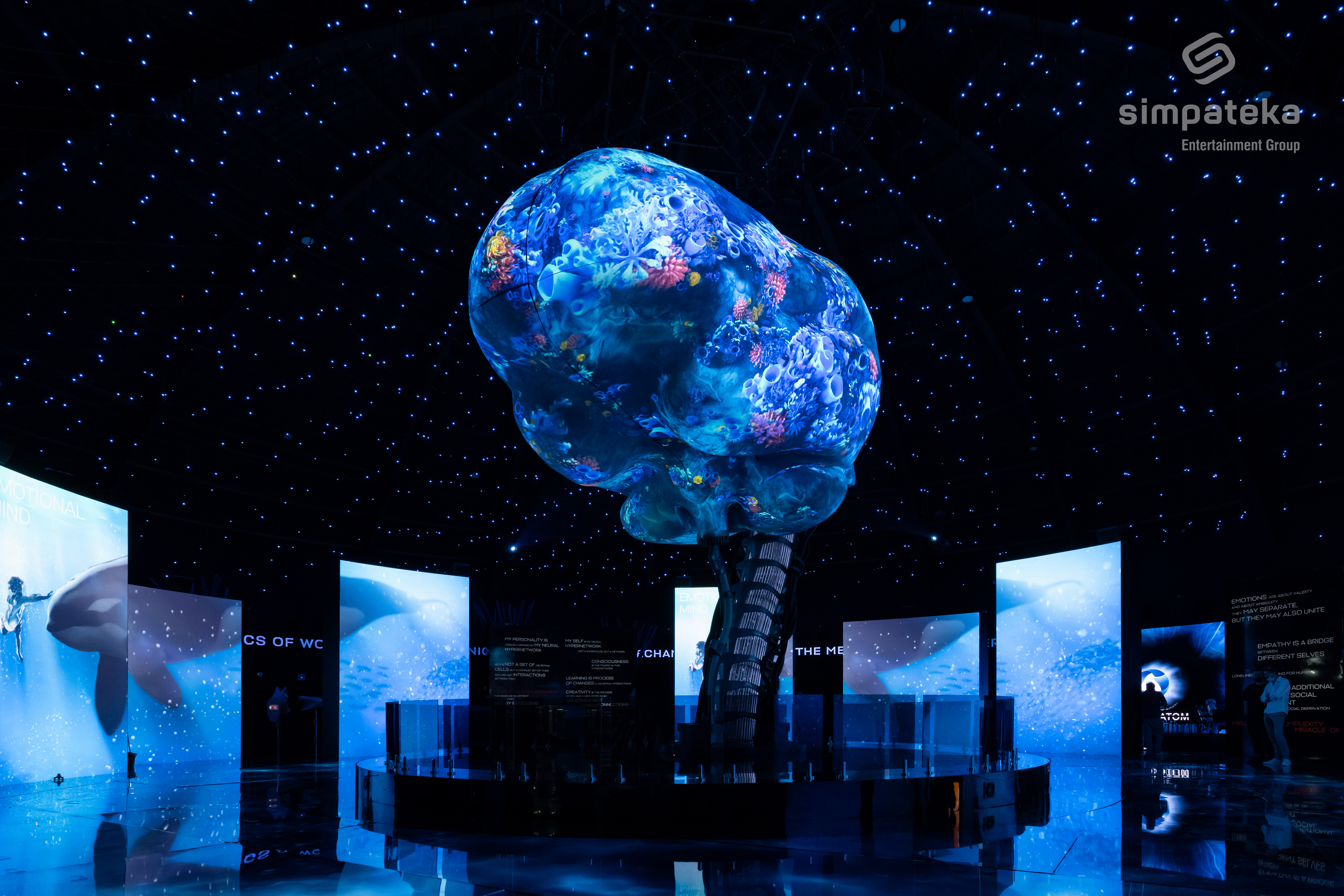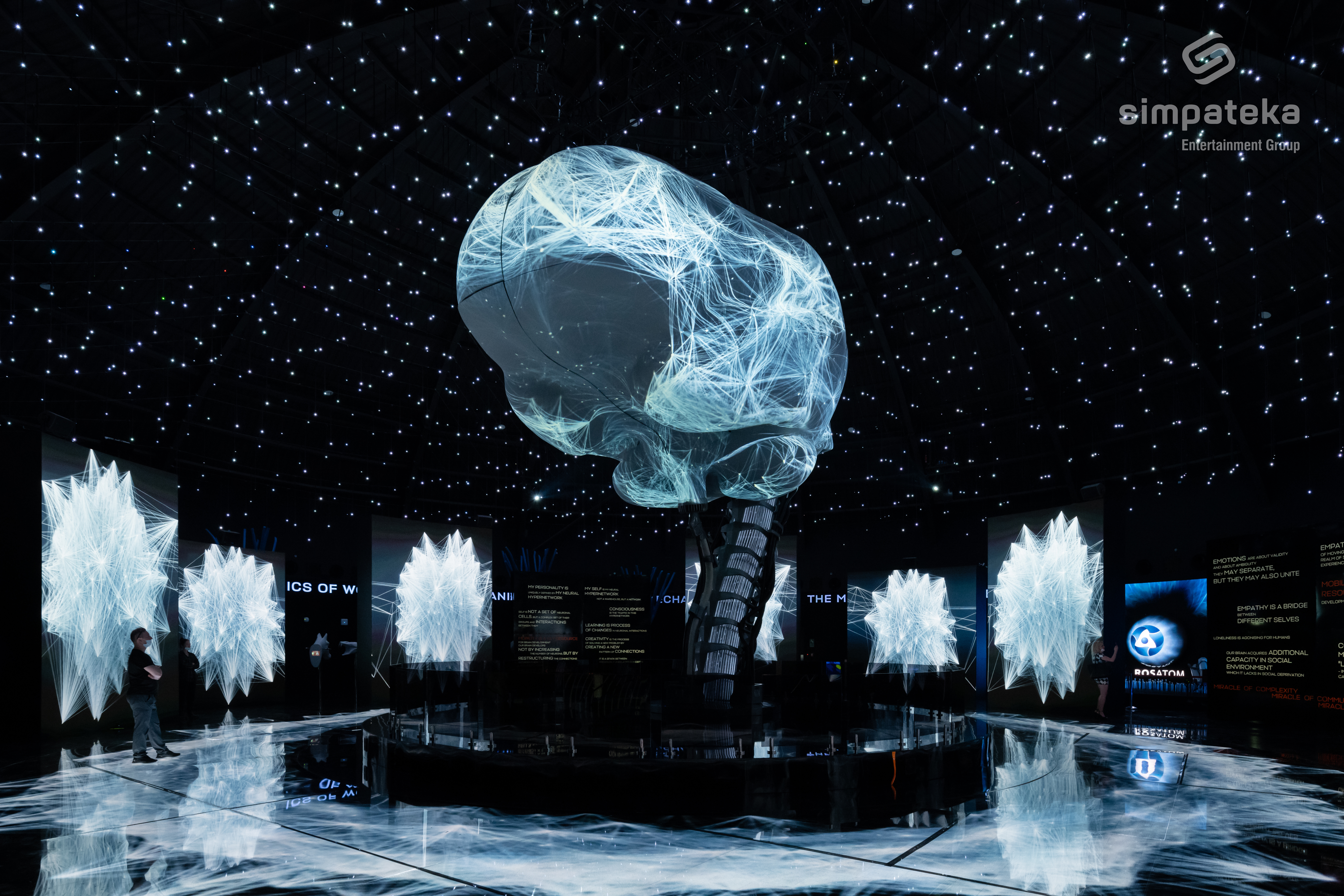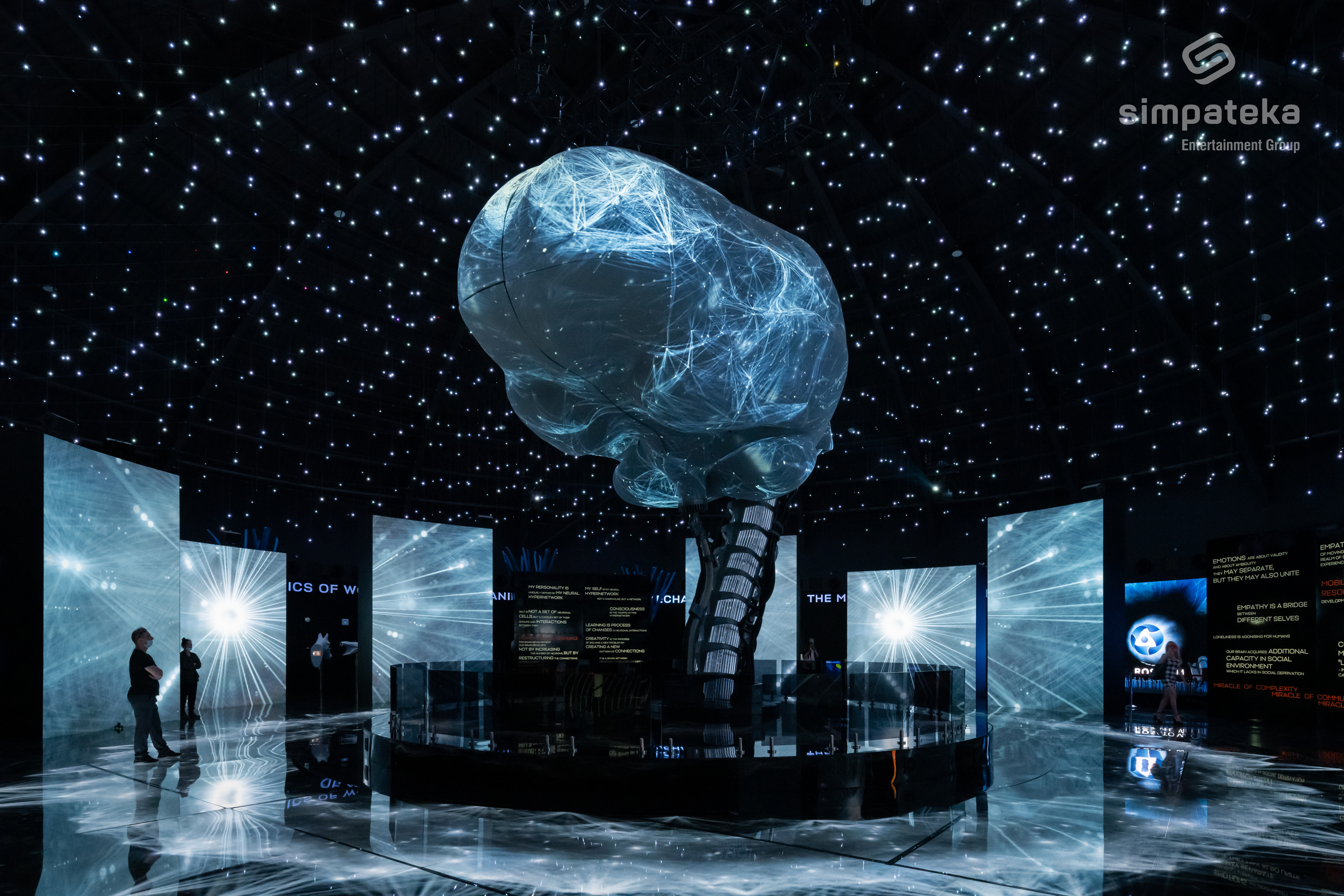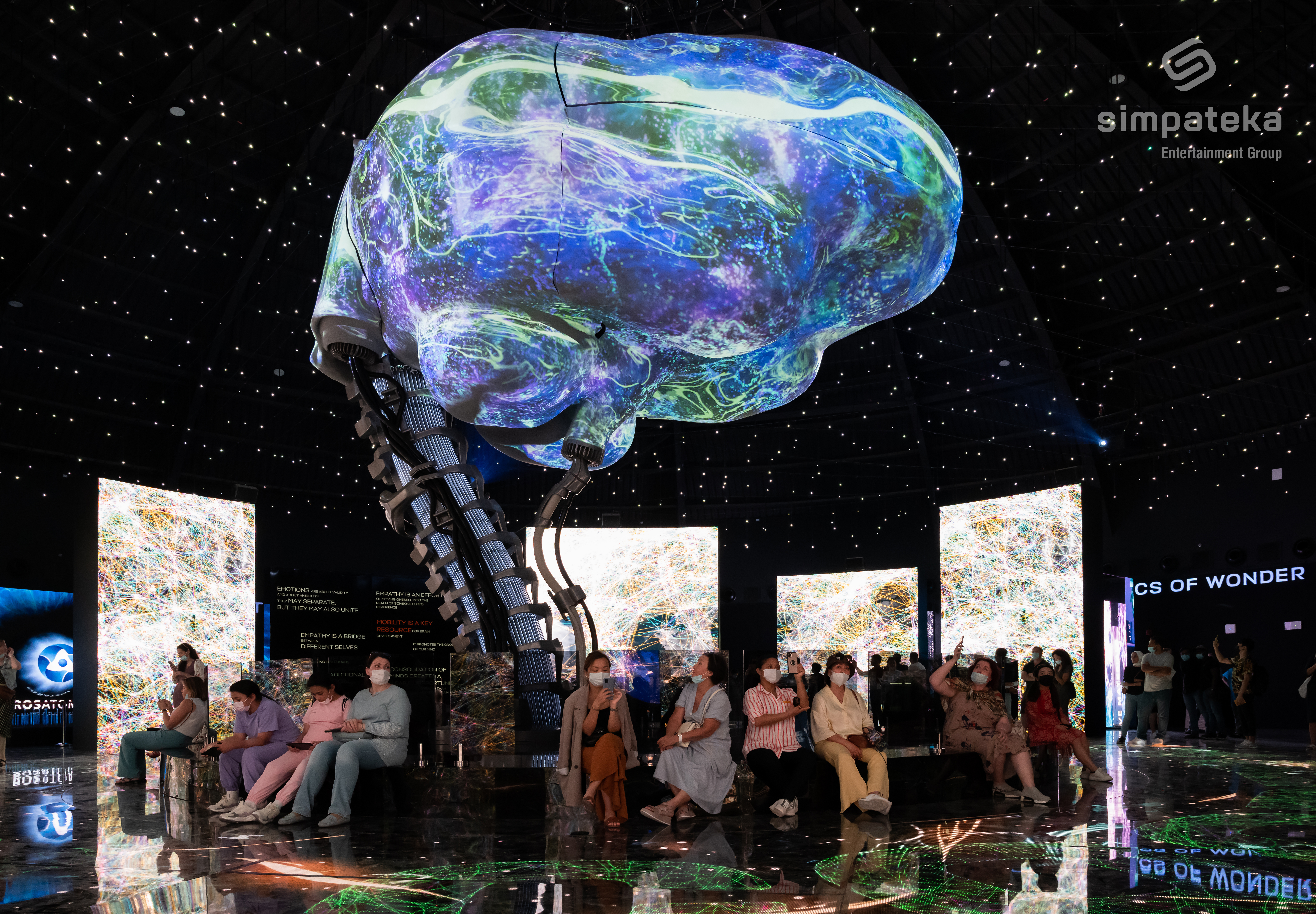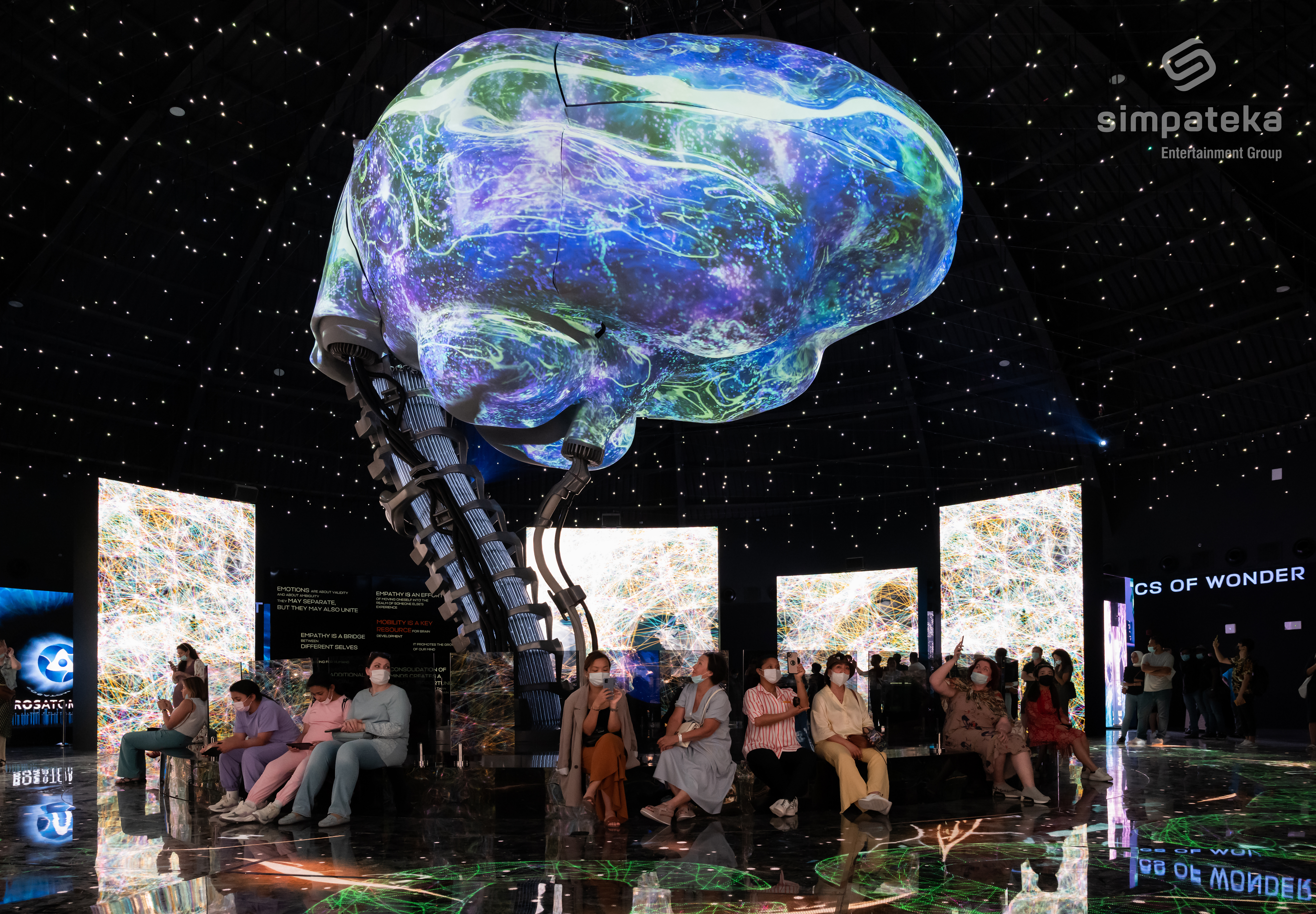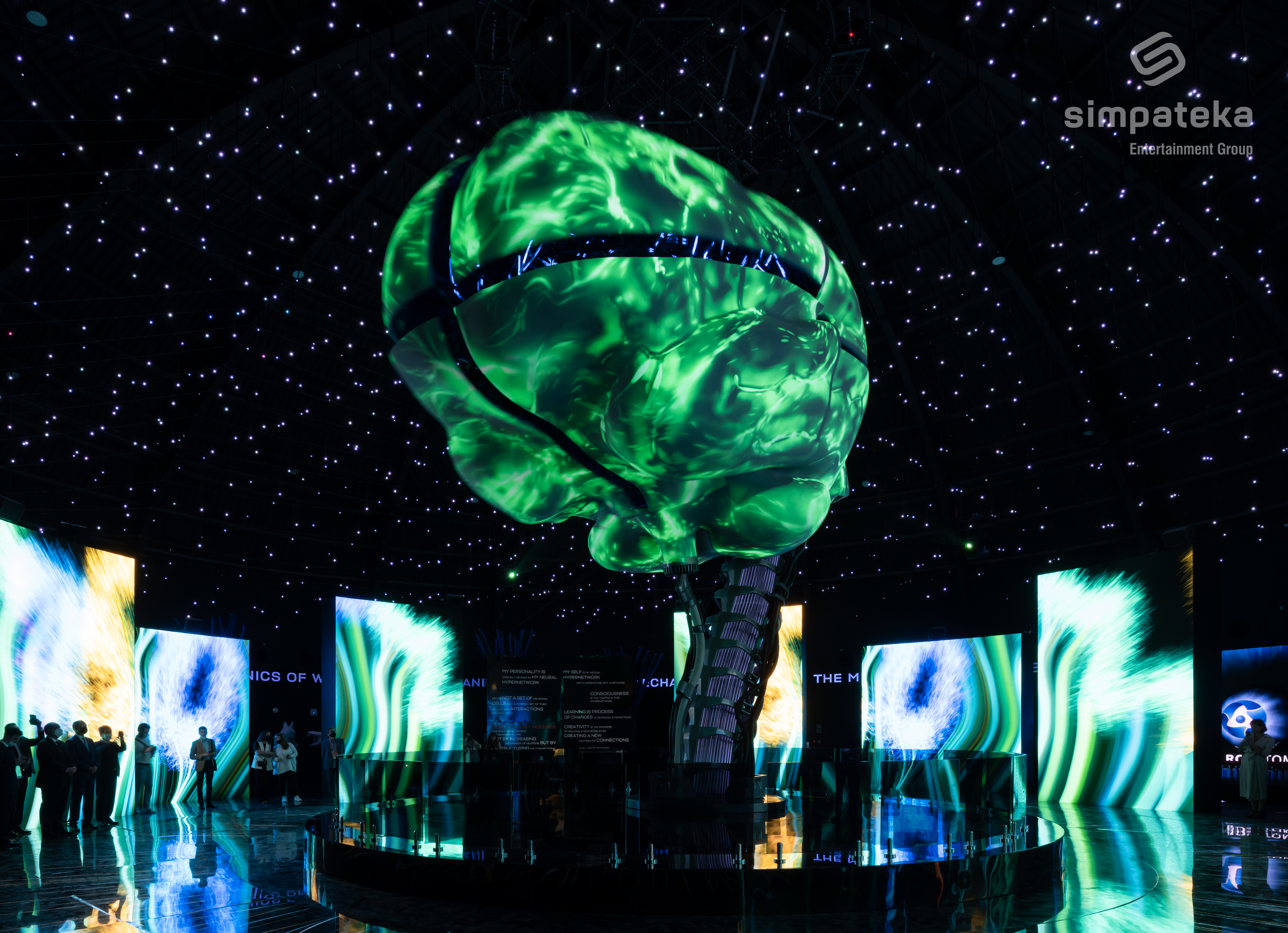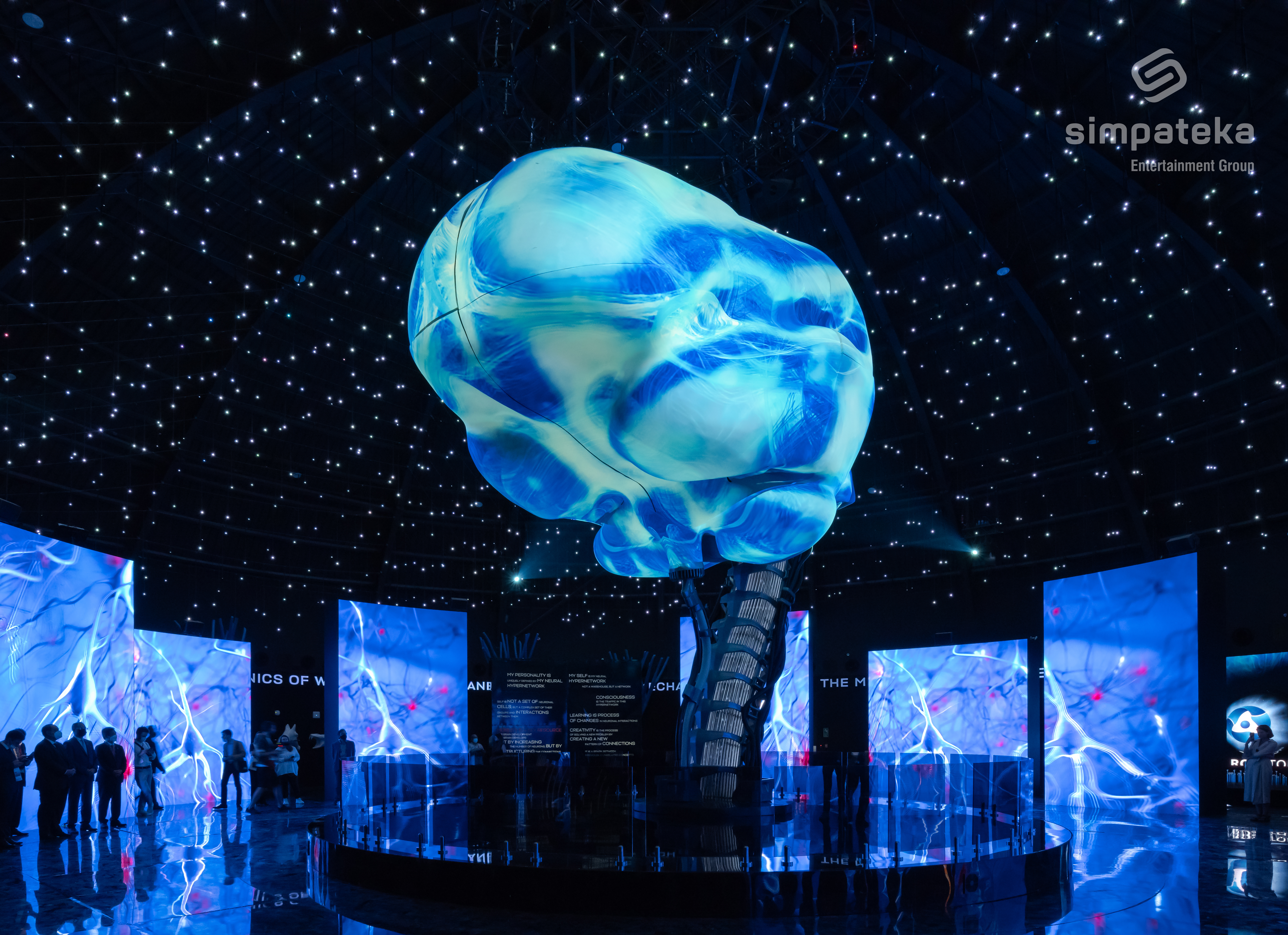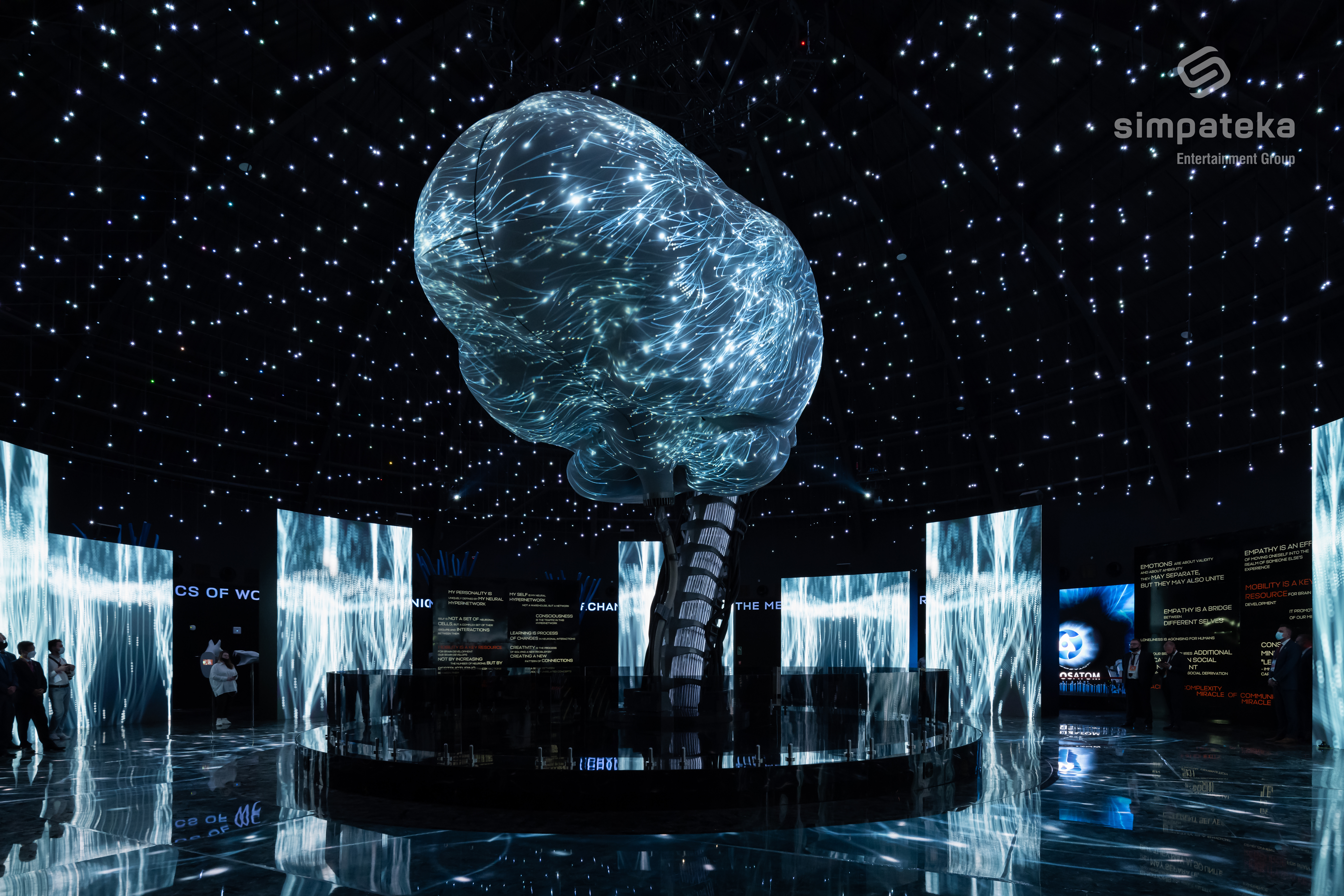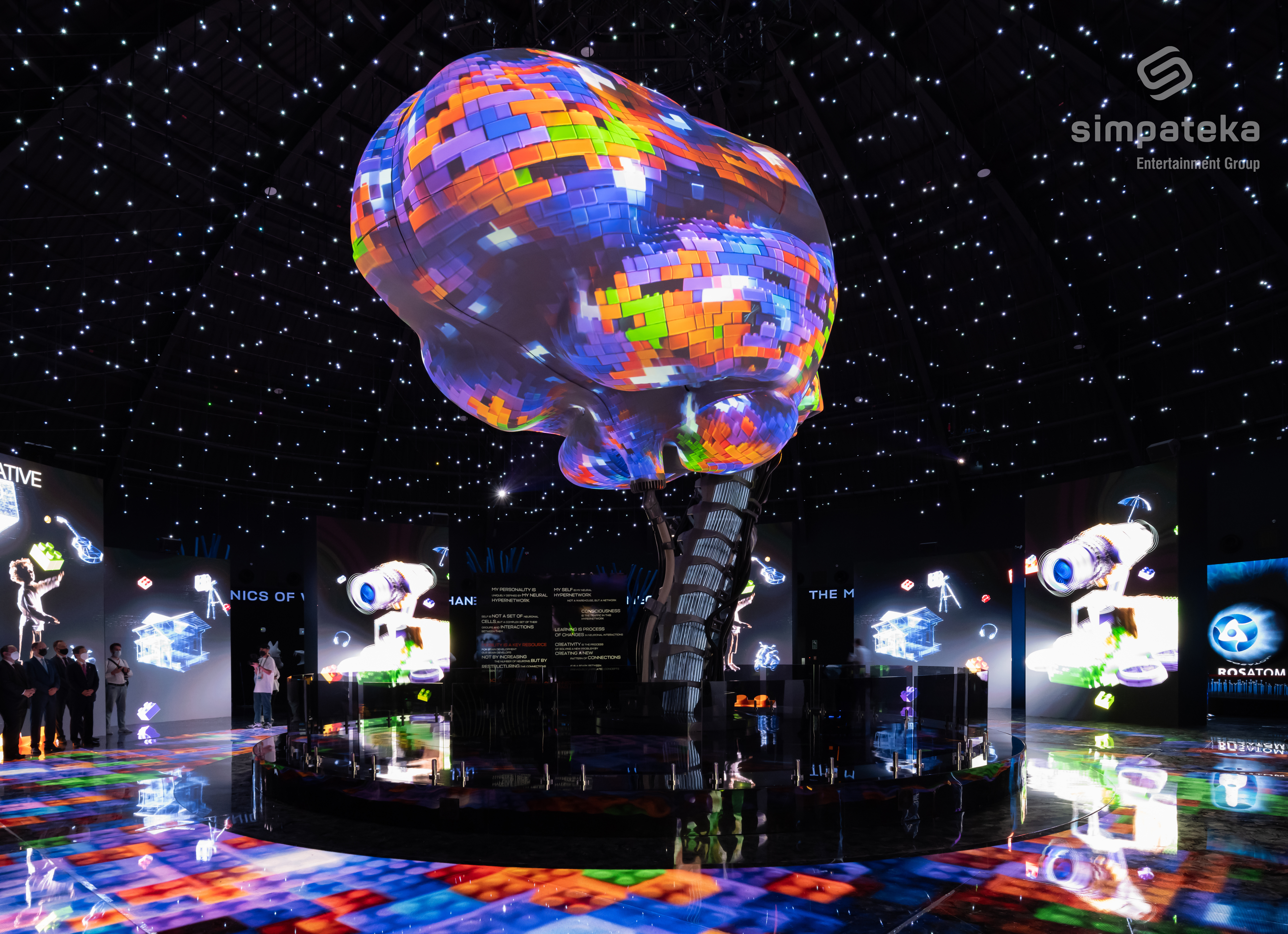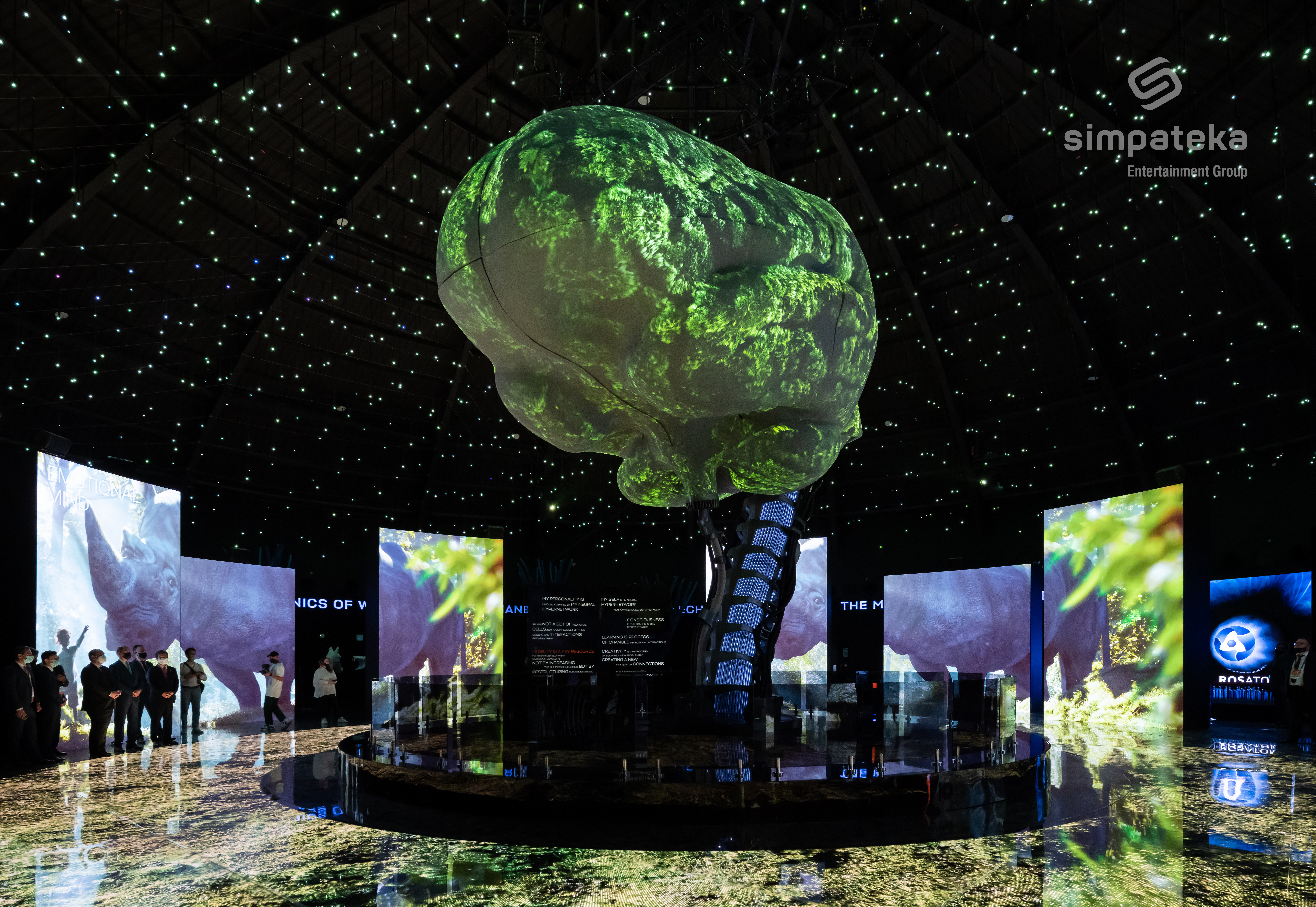 The World Expo, which demonstrates the achievements in science, culture, industry, and technology, was first held in London in 1851, and this year it opened in the UAE, Dubai. Together with Simpateka Entertainment Group, we presented a multimedia immersive performance «The Mechanics of a Miracle» in the Russian pavilion. This show is the main exposition of the pavilion.
We were responsible for creating the video content. Together with Simpateka Entertainment Groupand Dmitry Likin, the show's chief art director and content producer, we created a six-minute script that showed the audience how the main wonder of the universe - the human brain - is built. When explaining how neurons work, we relied on figurative and abstract animation and familiar images: flowers, stars, and the Aurora Borealis. The narrative begins in the installation space itself, which consists of a kinetic projection model of the human brain, LED floors, and 360-degree screens. «The brain evolves by rearranging connections. The more connections between people, the richer the field of ideas. The future of humanity is defined by the word cooperation», - this is the central concept of the work.
A total of 192 countries are represented at the Expo. It will run (and, consequently, our show as well) till the end of March 2022. Experts estimate that more than 25 million people will visit The Expo in six months.
Creative idea, authors and production of the exposition: Simpateka Entertainment Group