We have more than 3,000 projects under our belt
3D mapping
Presentations
Installations
Multimedia shows
Laser shows
Music festivals
↓
Filters
3D mapping
Presentations
Installations
Multimedia shows
Laser shows
Music festivals
→ Presentation Mercedes AMG GT 4-Door Coupé
AMG GT 4-door Coupé Launch Shanghai. 13 April 2019 We collaborated with "Avocado toast" to put on a super car unveiling. Integrating several genres, an one-of-the-kind show was produced to enhance the presentation that blurred the line between the physical and the digital.
Look at Behance
→ MULTIMEDIA SHOW FOR THE OPENING OF EXPO 2017 ASTANA (DELIVERED BY STAR PROJECT)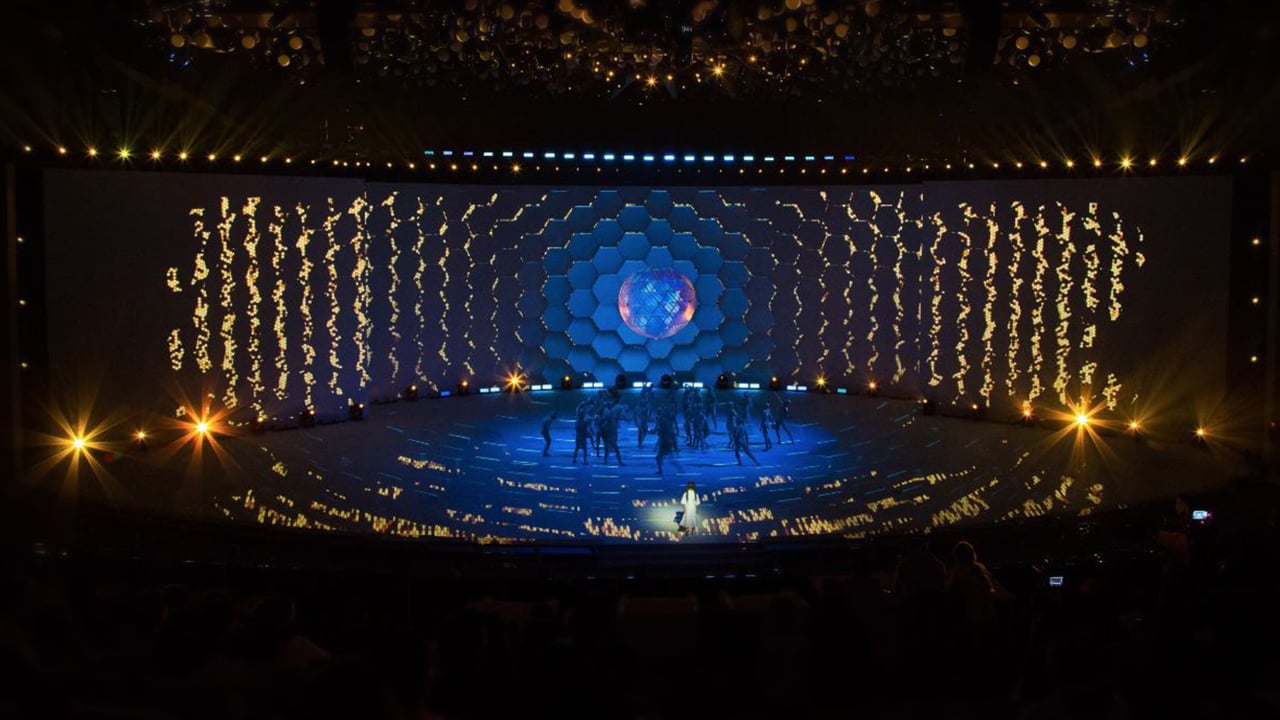 ↓
MULTIMEDIA SHOW FOR THE OPENING OF EXPO 2017 ASTANA (DELIVERED BY STAR PROJECT)
Dreamlaser was responsible for all of the project's video engineering, including: 
- over a month of preparation, tech rehearsals/projection equipment setup/calibration/programming, four disguise 4x4 servers, a BlackTrax intelligent tracking system that maps up to 24 moving objects, 47 video projectors
. We would like to thank Star Project for their trust in us, and also all of our fellow participants for their true professionalism and mutual support before and during such a high-stakes event.
→ THE MOTHERLAND CALLS! installation part of the light of the Great Victory initiatve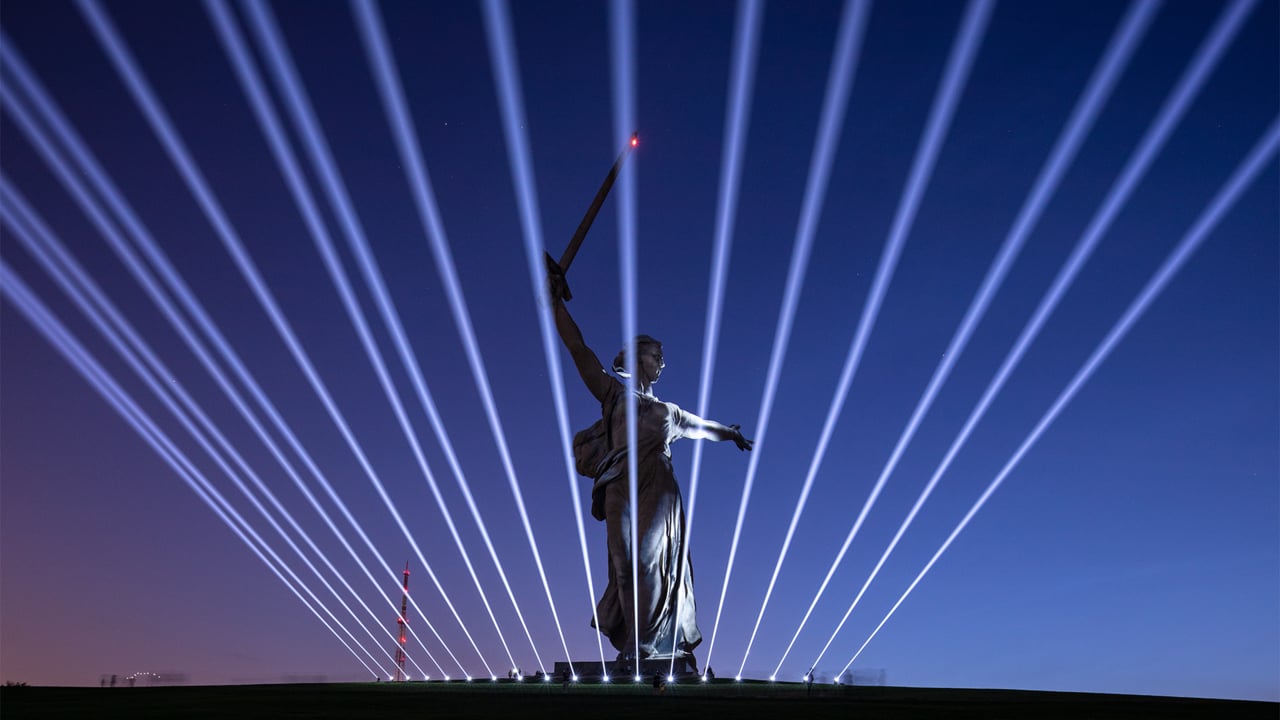 ↓
THE MOTHERLAND CALLS! INSTALLATION PART OF THE LIGHT OF THE GREAT VICTORY INITIATIVE
In 2018, Dreamlaser partnered with the Battle of Stalingrad Museum and Preserve to take part in the patriotic initiative Light of the Great Victory for the third time in Volgograd on Mamayev Kurgan. We developed all-new dramatic, vivid visuals and added new projectors to bring light and vibrancy to the installation, giving the image a heightened realism and bringing every last detail to life.
→ 8: a genre-bending multimedia performance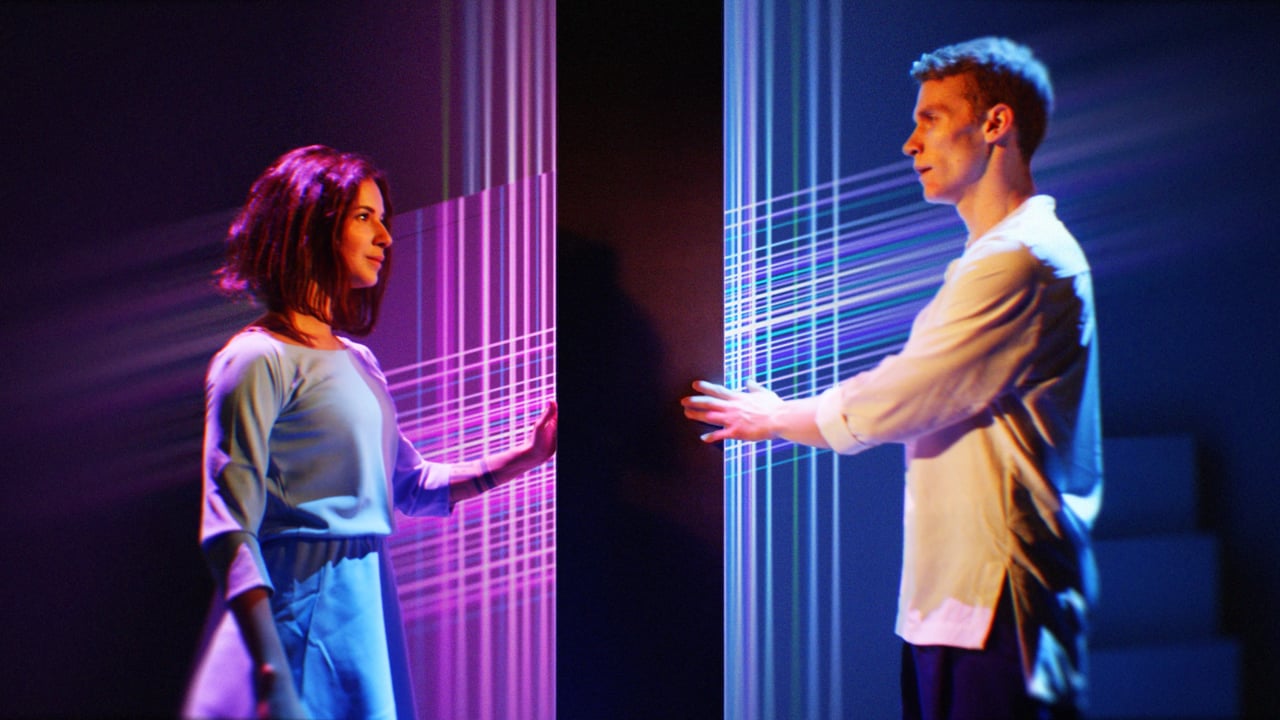 ↓
8: A GENRE-BENDING MULTIMEDIA PERFORMANCE
The performance 8 was a complete story told on multiple levels through the languages of dance, music, video projection, and set design. Even the video documentation, shot in one take during rehearsals, is a work of art in its own right. The set was designed to change and transform over the course of the show. In order to bring the ideas we had conceived to life, we created special technical solutions, developed many different potential stage layouts, did a lot of tests, and made a lot of prototypes. The projection was automatically controlled using a disguise 4x4pro server, and real-time projection onto mobile elements of the set was achieved with the help of a BlackTrax Real-Time Tracking intelligent tracking system. We are truly glad that we were able to turn our ideas into such a fantastic reality, and are proud of the team that made this happen.
→ Circle of Light Moscow International Festival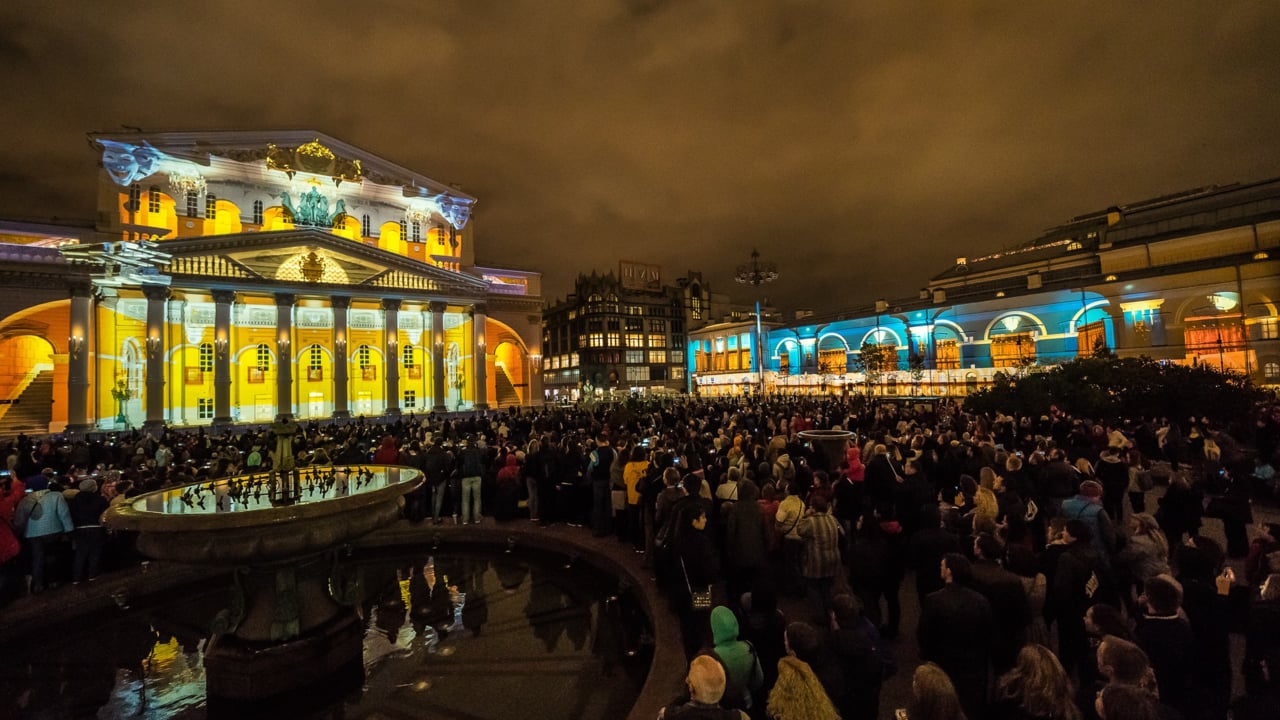 ↓
CIRCLE OF LIGHT MOSCOW INTERNATIONAL FESTIVAL
One of our favourite projects, commissioned and planned by LBL Communication Group and the Moscow Government, was creating an opening video for the 2017 Circle of Light Moscow International Festival that was projected onto the legendary Ostankino TV Tower and a specially created 250 by 15-metre screen. The festival organizers continue to wow us with the scale and complexity of their projects. We are looking forward to making our creative ideas a reality and reaching new heights at the next festival. In addition to this, engineers helped us to put the bulk of our equipment into action on Theatre Square to project videos onto the Bolshoi and Maly Theatres, as well as to create laser installations over the surface of Ostankino pond and in the Tsaritsyno palace and park.