News
The Multimedia Installation "Face to Face"
The Multimedia Installation "Face to Face"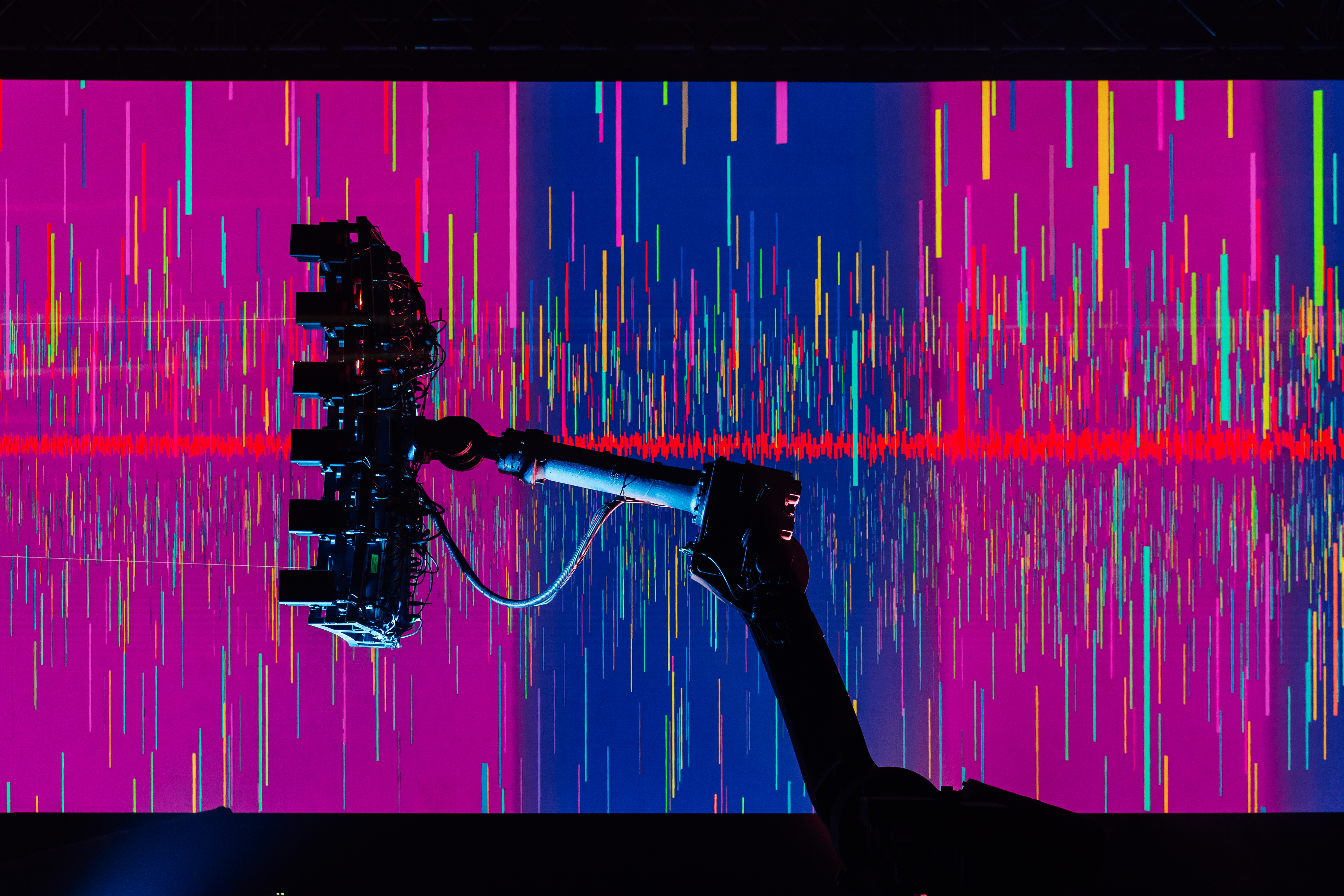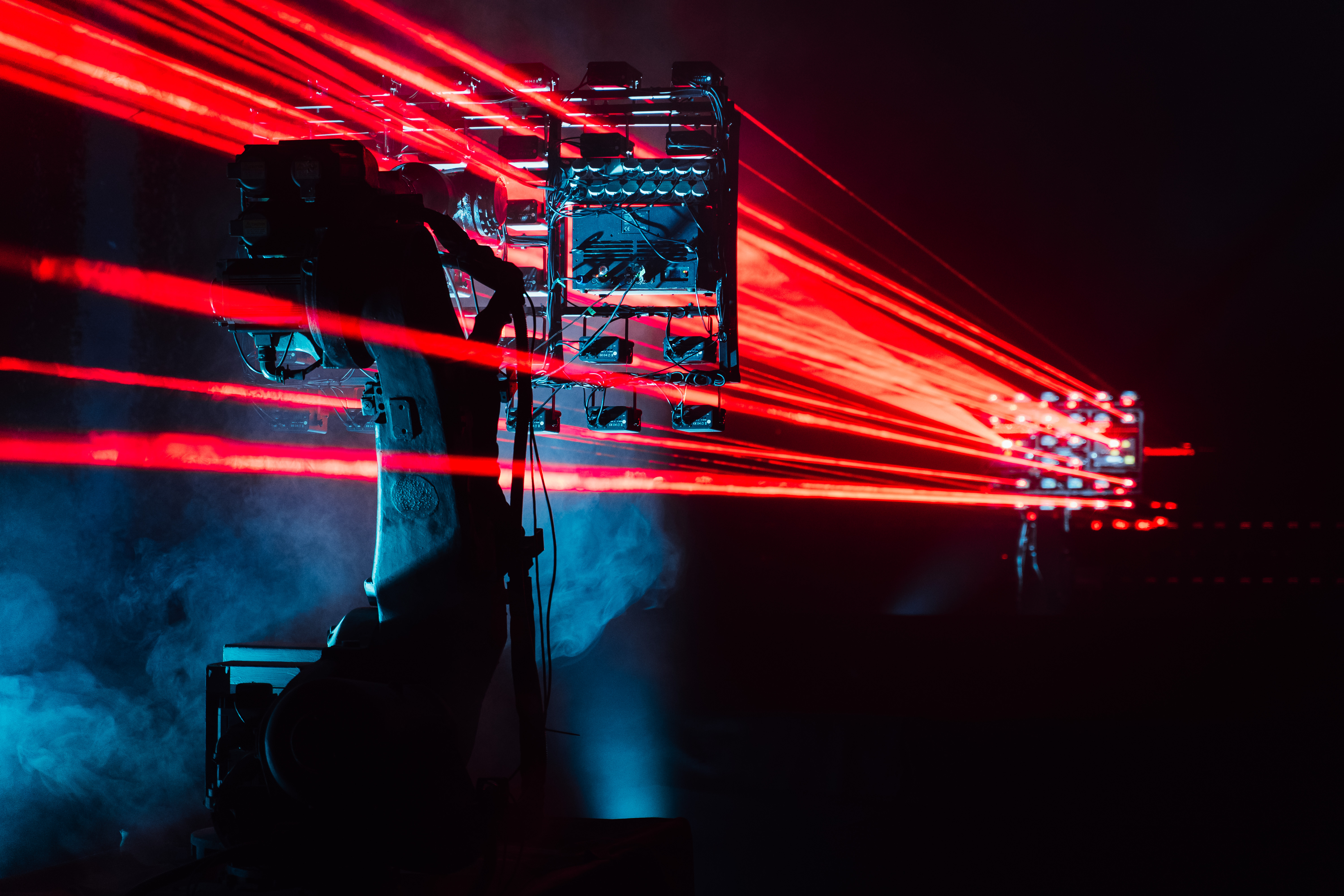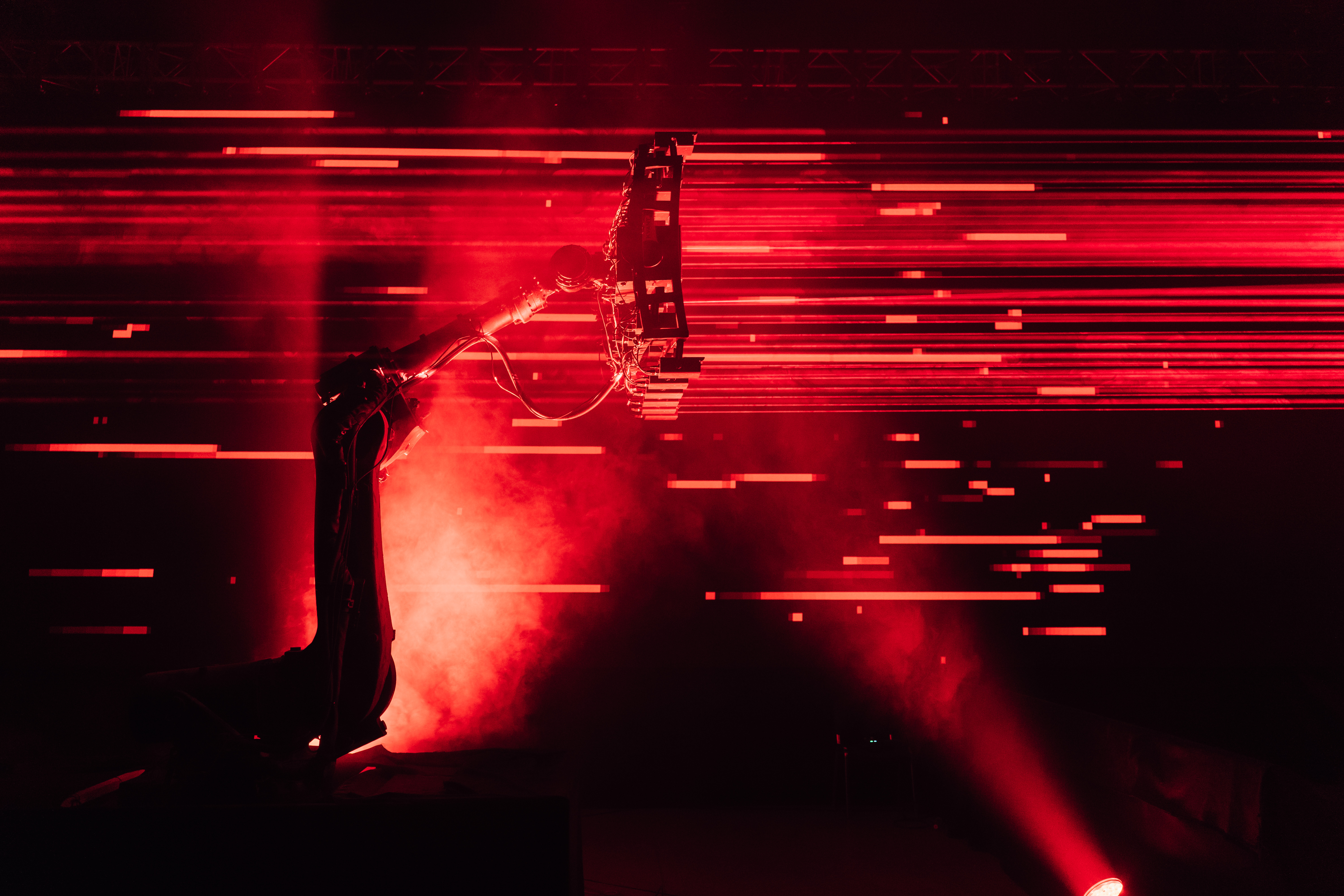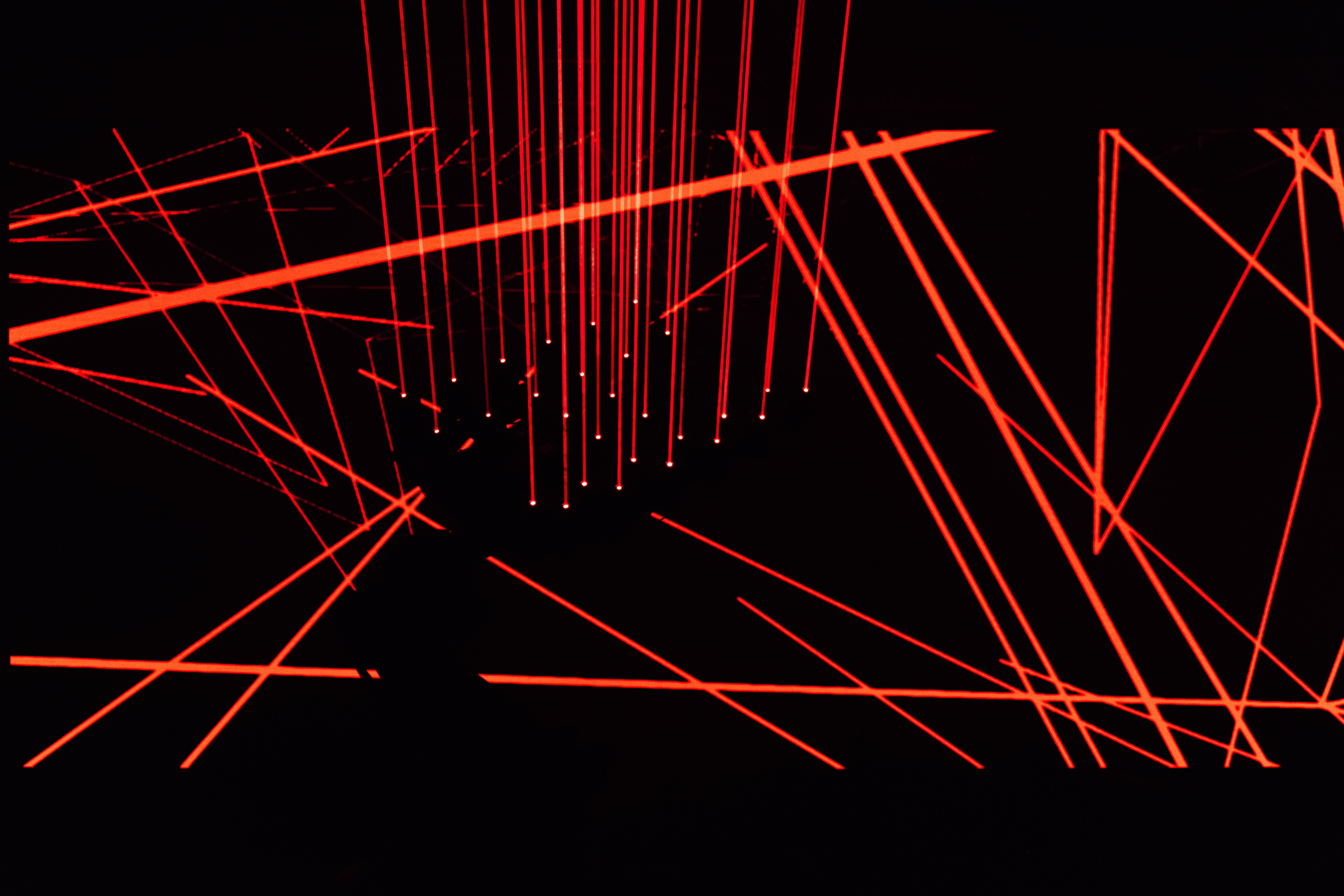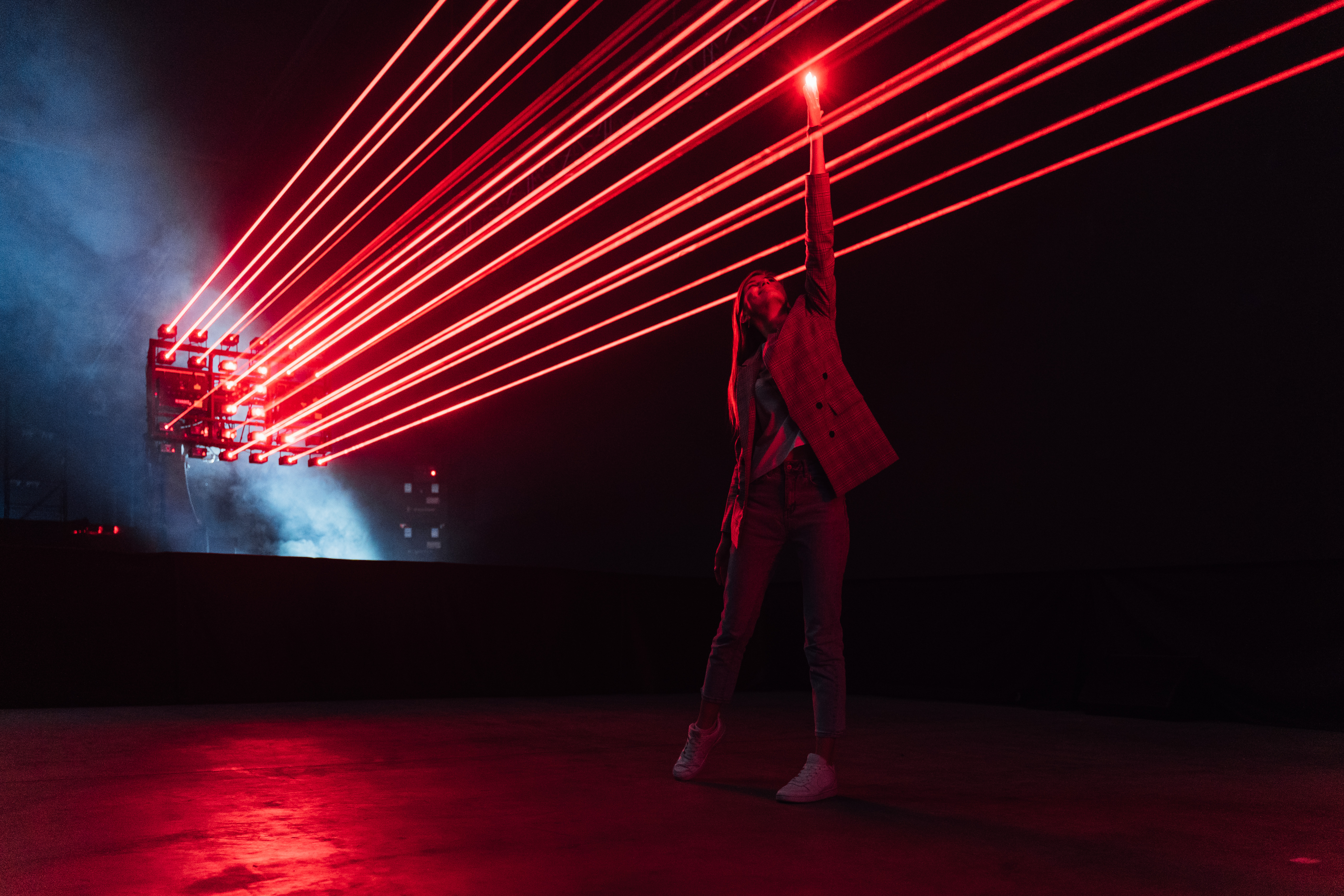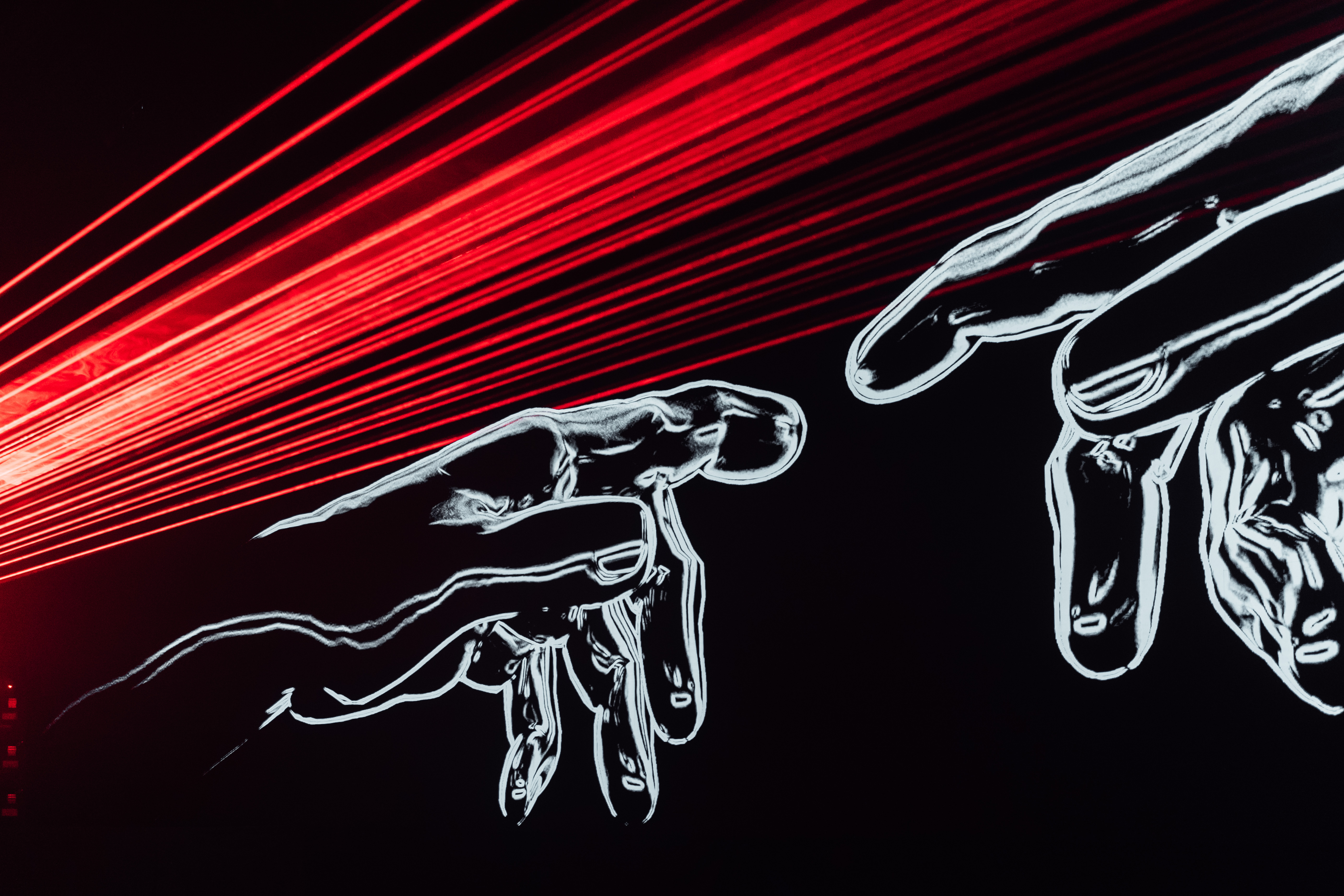 1/6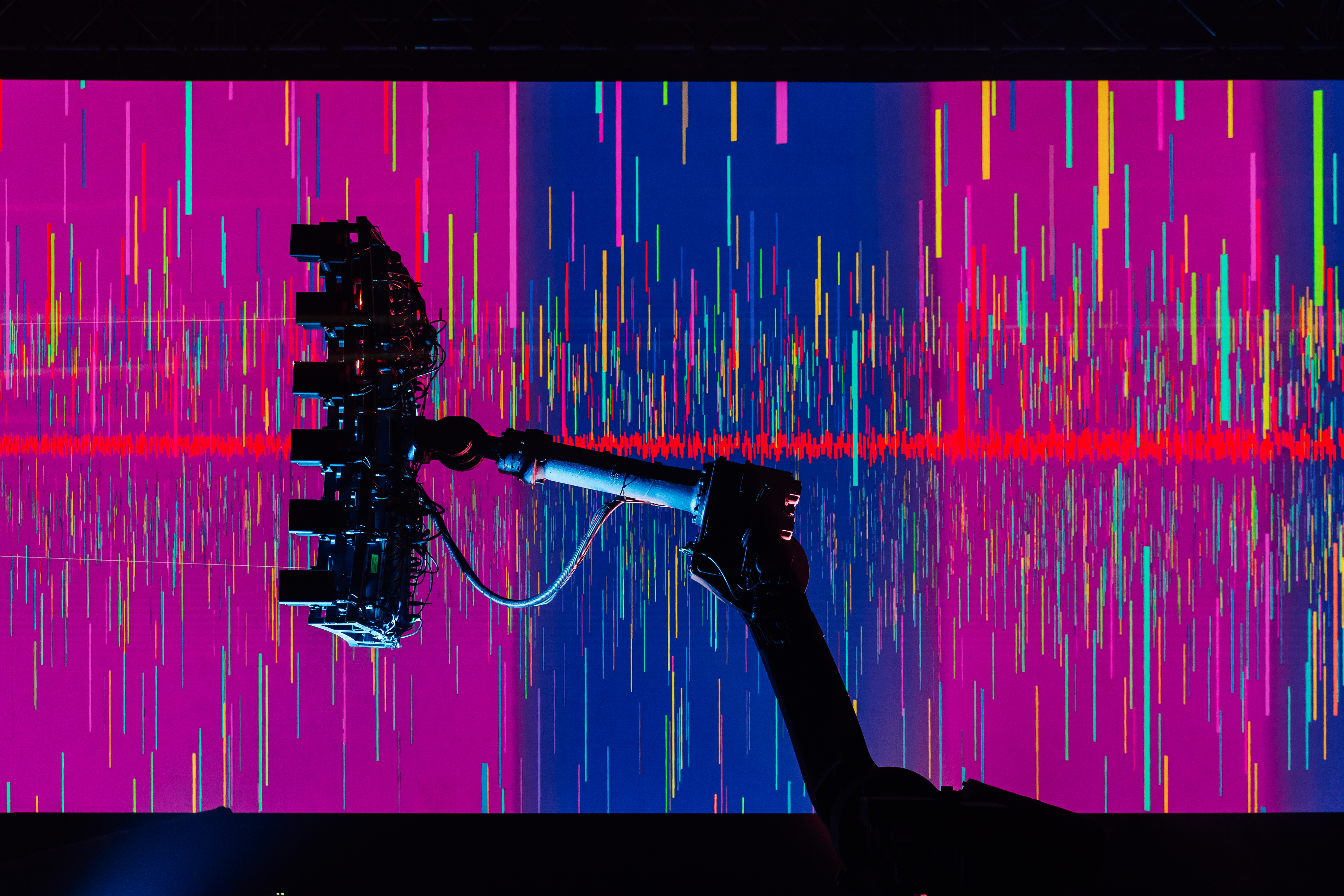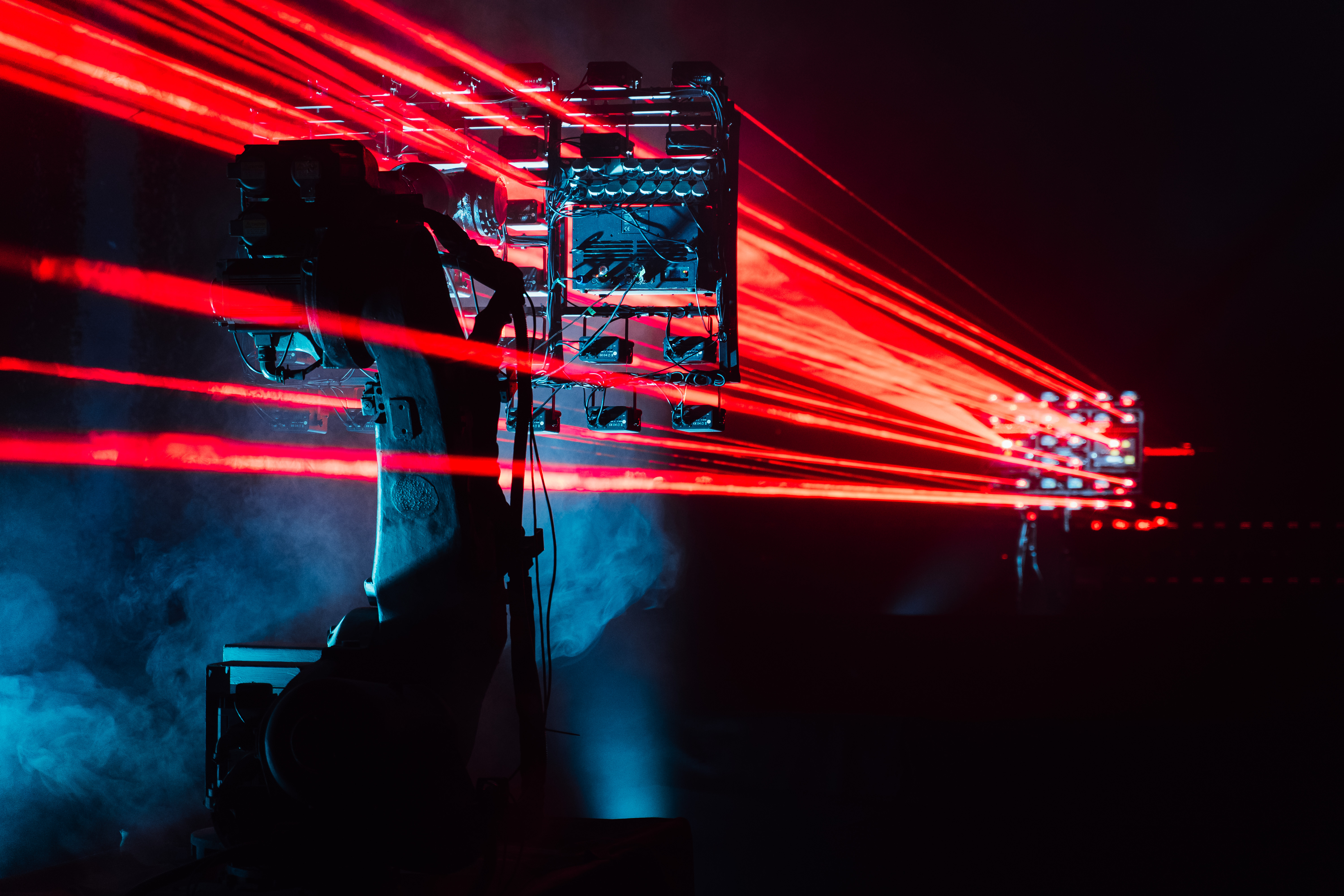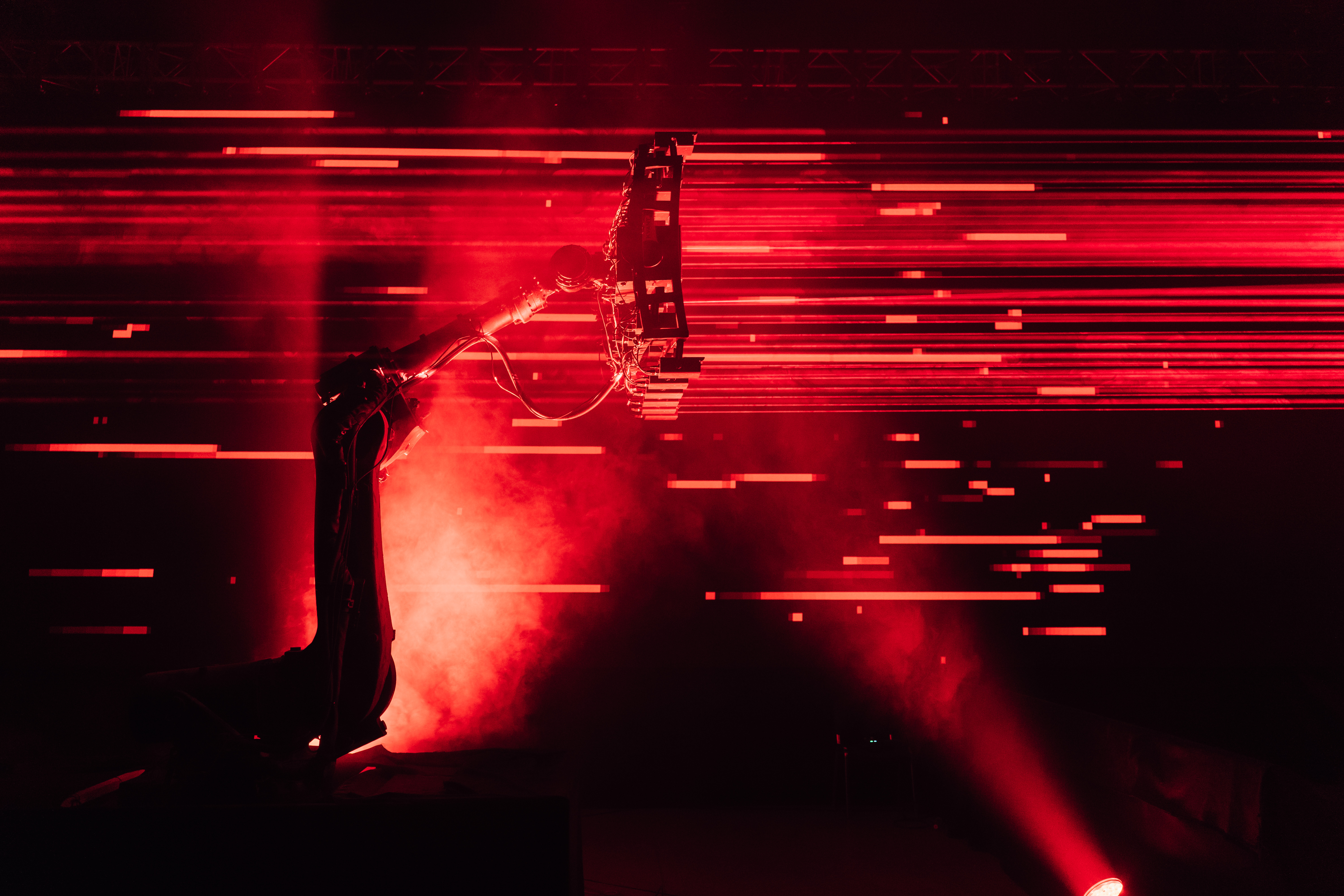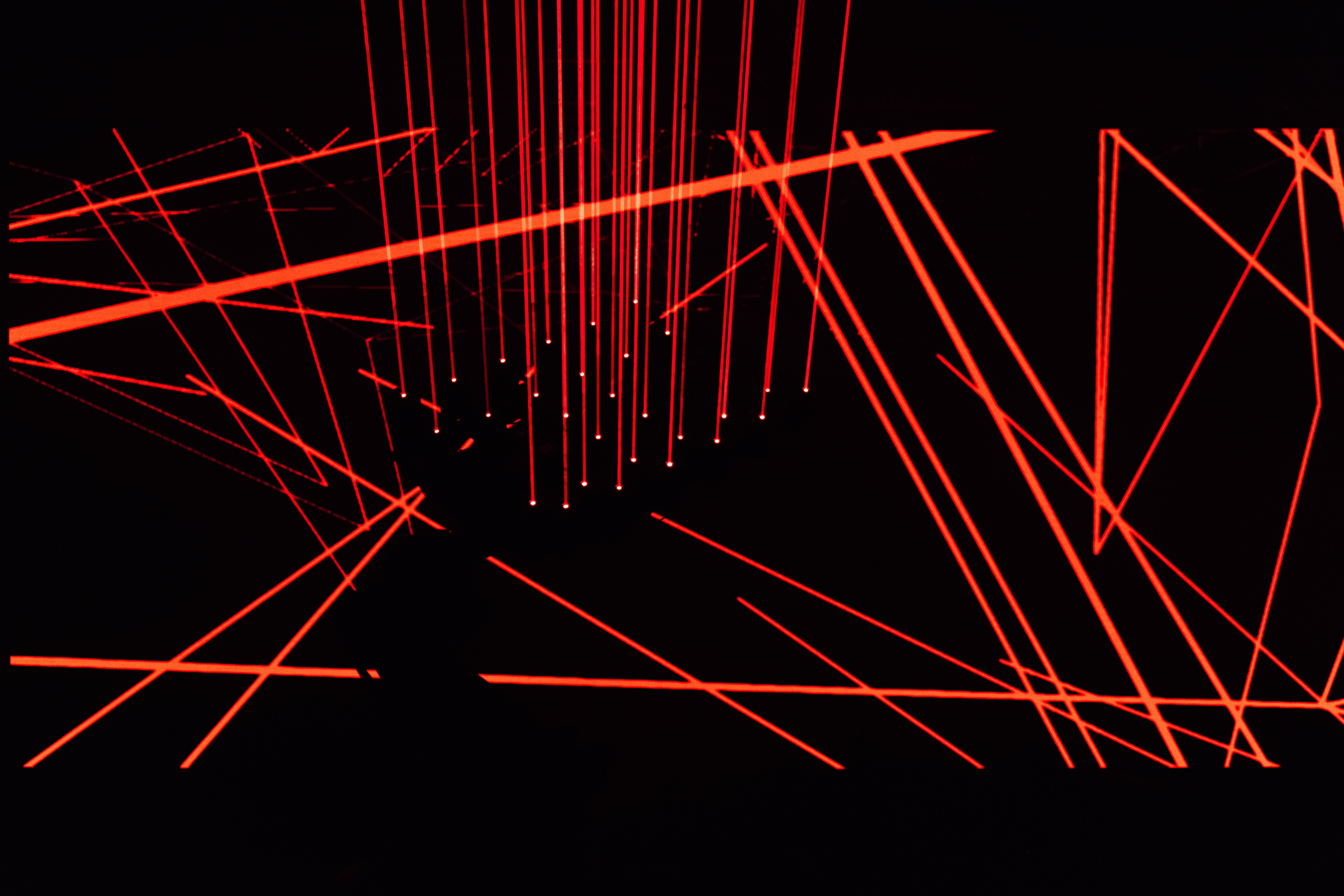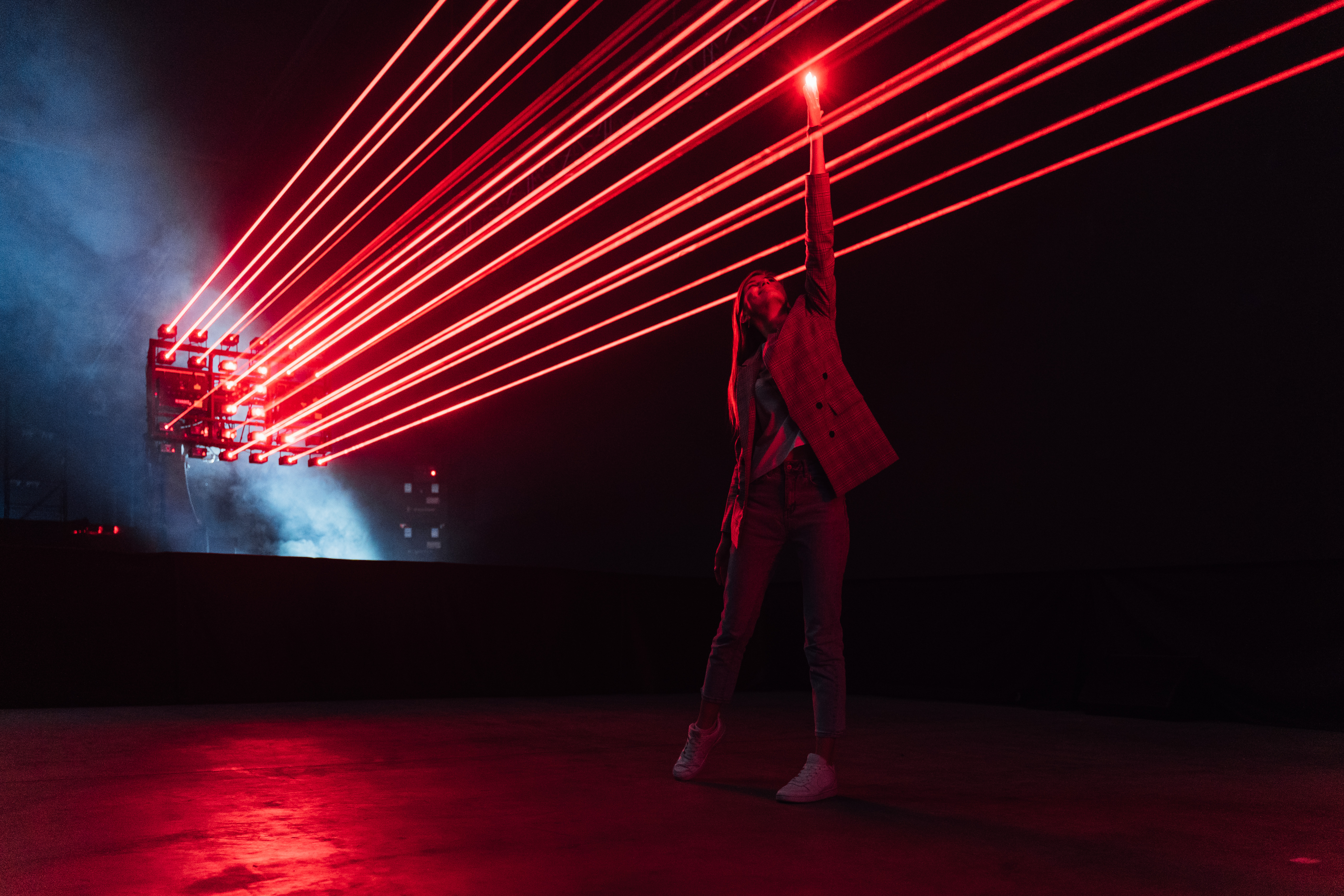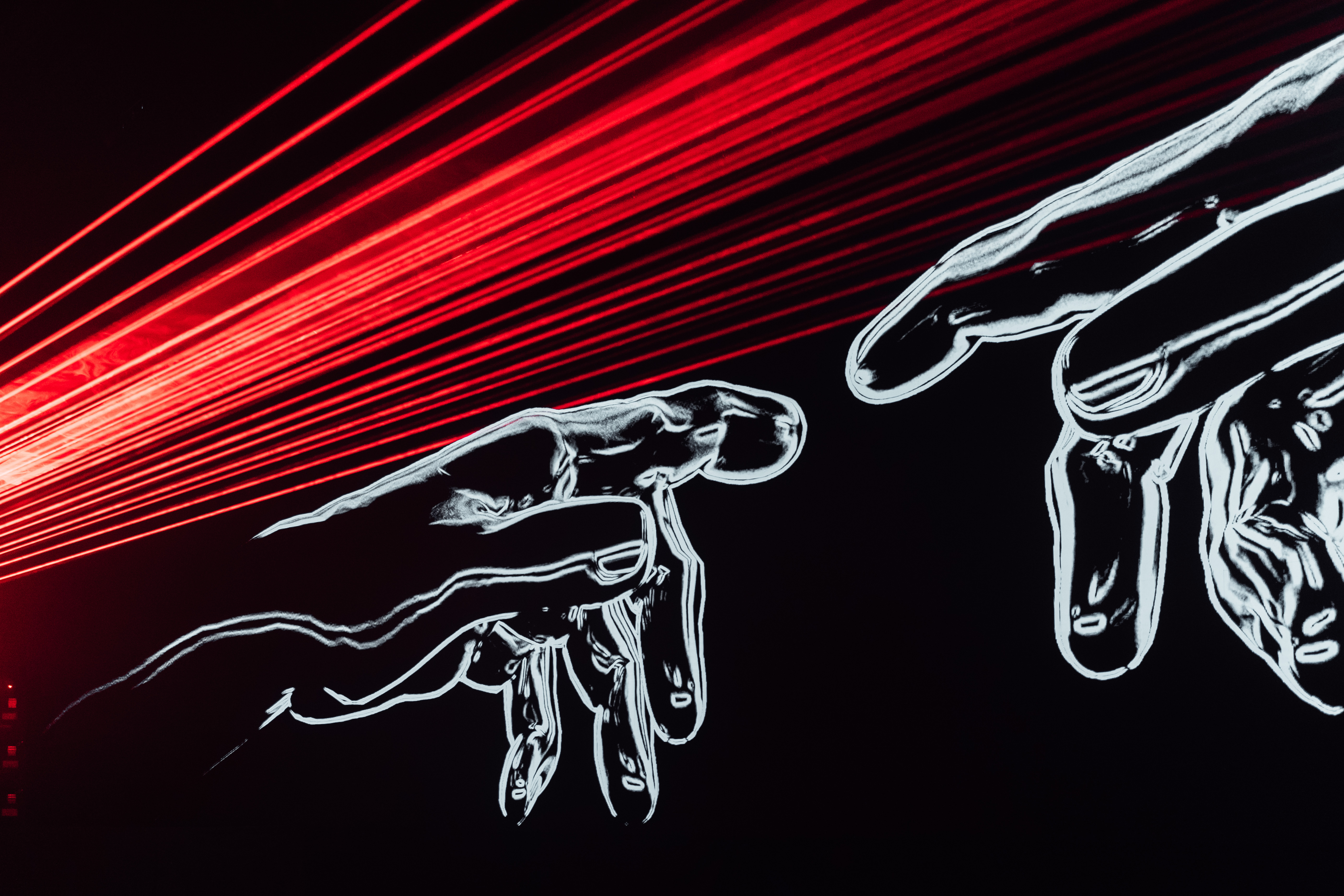 International multimedia studio SILA SVETA will present a large-scale installation "Face to Face" in the TSEH* space in Nizhny Novgorod. The project explores the subject of human relationships, connections, signals and their interpretations. The installation is a figurative expression of the idea that two people "Face to Face" but, as is often the case, their relationship is inherently complicated.
The main element of "Face to Face" is two robotic arms, provided by the LYM company, with attached laser units, and a 30-meter LED screen behind them. The "arms" slowly move toward each other, explore each other, learn to interact, interlock, and move apart. There is a distinctive narrative in the performance part of the installation, which immerses the viewer in a spectrum of sensual experiences, from fascination and harmony to catharsis and euphoria. The contraposition of the exploration of the human and the sensual with the use of massive robots enhances the immersive nature of the project. The content divides the back screen into two different, sometimes contradictory graphic textures - the idea of something entirely new arising from the intersection of the opposites is embedded in it. The artists invite the viewer to explore the nature of contrasts and their interaction, and to look at the surrounding details from a new angle.
The immersive effect is also furthered by the music composed specifically for the project by a musician and audiovisual artist Uasmi Nasser.
The age category of the event is 0+
As part of the opening of the multimedia installation "Face to Face", musician Uasmi Nasser together with the Sila Sveta studio will perform an audio-visual live performance on June 30 in the TSEH* space.
Uasmi Nasser is a resident of Moscow and St. Petersburg clubs, he plays at such festivals as BOSCO FRESH FEST, AWAZ, PPF, ARMA and he always performs live. For him, working on music is an exploration of potential outside of an exclusively musical context; the creative process is enriched by interactions with neural networks and visualizations.
"I'm fascinated with expanding the conventional musical horizons into more complex, augmented stories," says Uasmi.
The theme of the audiovisual live show is directly linked to the set-up of the installation "Face to Face" and will serve as a reliable guide, allowing the viewer to fully immerse themselves in the story.
Low Tape, a producer and DJ, a true advocate of the analog sound, whose signature style is familiar to every Nizhny Novgorod citizen, will prepare you for the immersion. Each of his performances, be it at a festival or a small chamber party, is a reflection of his original approach to sound synthesis. Prepare to be amazed.