News
The "Symphony of horns" installation in the TSEH *
The "Symphony of horns" installation in the TSEH *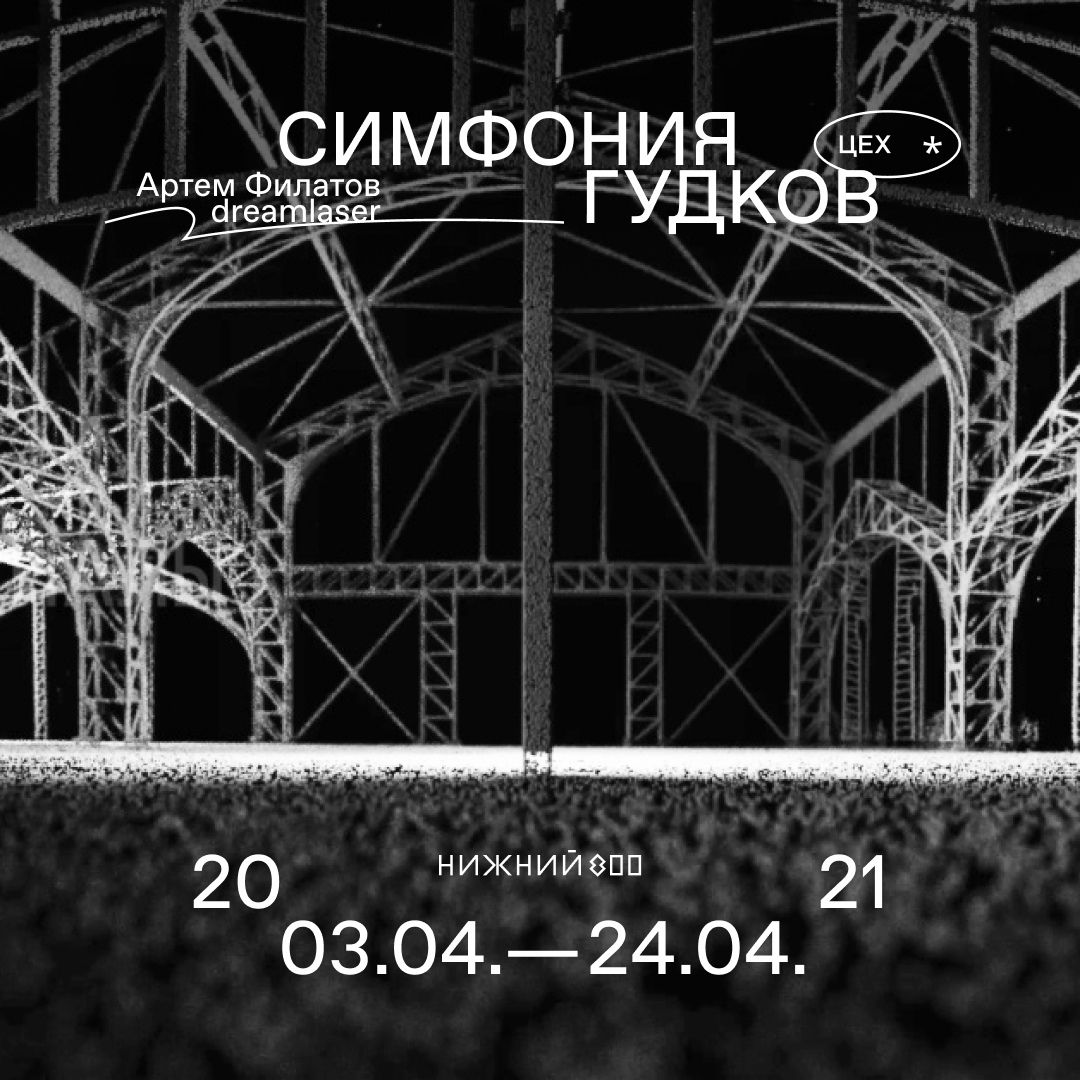 For over a week, our joint project with artist Artem Filatov and composer Sergey Khismatov has been presented at TSEH *. Symphony of horns is an av-installation that symbolizes the connection of times, the industrial past, and the digital present of Nizhny Novgorod, and is dedicated to the city's 800th anniversary.
The project's audio was created by the contemporary composer Sergei Khismatov, who carefully reconstructed the sound performance from the 1920s by Arsey Avraamov. In his experimental work, the avant-garde musician made the city speak: factories, trains, car horns, bells, aviation, artillery, machine guns, choruses, and MAGISTRAL, an instrument invented by Avraamov, which was a network of tuned stream horns.
The visual part reinterprets the history of Nizhny Novgorod in terms of constructivist and industrial heritage. Architectural objects are demonstrated on the round diode screen: the Krasnoye Sormovo shipyard, Metromost, Serobusyginsky quarter, elevators of the Nizhny Novgorod flour mill, and warehouses on Strelka. Laser scanning technology was used to create their images - point clouds repeat the real outlines of 3D models of those buildings.
Thanks to the 360 ° format, visitors can travel virtually through the interiors of the buildings. The light show and surround sound brilliantly contribute to the deep immersion in the Symphony of horns world: 12 dynamic light heads around the perimeter are synchronized with the music.
The installation was shown for the first time in 2019 at the Alfa future people festival in the pavilion of the 800th anniversary of Nizhny Novgorod. it can be seen at TSEH * until April 24.